Toyota Motors has been the pivot of most car inventions for ages and ages manufacturing some of the best leisure and manufacturing vehicles in across the globe. Based in Kyoto Japan; Toyota has a huge market across all continents of the globe and for good reason, their automobiles are always on point. From the design to the interior, everything is simple and classy. Whether it's a safari trip or a business holiday, Toyota has got the right car for you.
Rwanda Car Rental Services offer a wide range of Toyota models for hire all year long and below are the top Toyota models clients frequently request for when they visit Rwanda.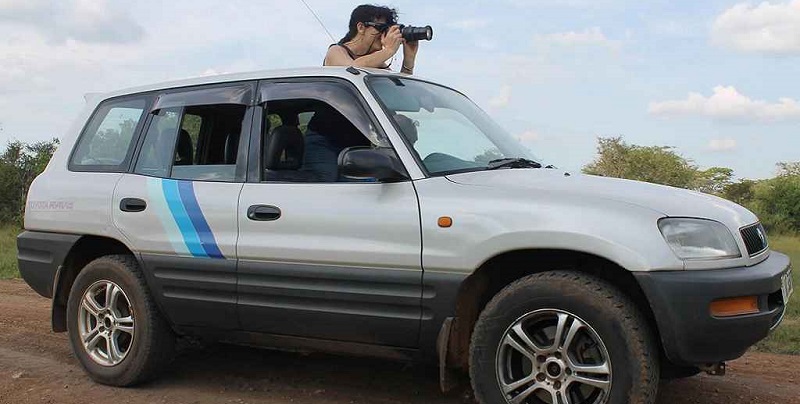 Toyota Rav4 – When we talk about self drive in Rwanda or Uganda , the one car always comes first to travelers' minds is always the Toyota Rav4 – a small SUV that can accommodate up to 5 people comfortably with spacious cargo space in the rear. The Rav4 can be hired for both city and park trips as well as airport transfers.
Rent Price- From US$ 60 to 70 per day – no fuel
Toyota Land Cruiser – The mid-sized station wagon is another invention of Toyota motors that have had as many as 50 series/classes. Built for tough terrain, the land cruiser models can accommodate up to 5 people comfortably with adequate space for luggage in the rear. The 4-wheel drive mechanism coupled with high tyres makes it the perfect car for long-distance trips in Rwanda. Popular models include the safari land cruiser which is customized with a pop-up roof and freezer box plus the Land cruiser Prado.
Rental Price – From US$ 100 to 180 per day- includes driver but excludes fuel
Toyota Vans – Some of the best group vans ever manufactured were the brainchild of Toyota; vans that can seat between 6 to 9 passengers are normally hired for group trips to parks and city tours. The super custom and safari van are two common Toyota makes in Rwanda. The safari van is customized with a pop-up roof and fridge box while the super custom has a sunroof and adjustable comfortable seats normally used for business trips.
Rental Price- From US$ 120 to 200 per day –includes driver but excludes fuel
Toyota Buses – Toyota has manufactured some of the best buses in the world including mini buses that can seat between 20 to 40 people and large buses that can carry up to 100 passengers. Al these buses have offer cargo cabins on the sides and roof rack plus the leg room is spacious.
So if you plan on going on a guided or self drive road trip in Rwanda and would love to hire one of the Toyota models ,simply contact us today by send an email to info@rwandacarrentalservices.com or call us now on +256-700135510 to speak with the reservations team.