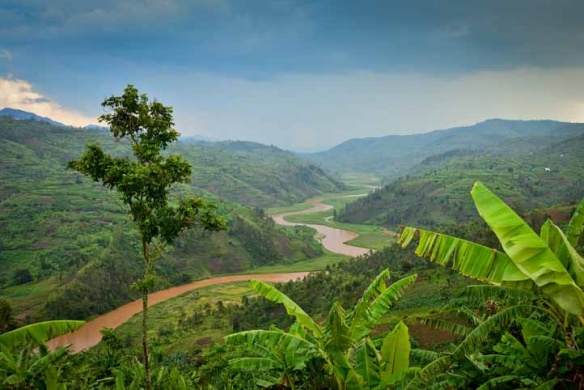 Rwanda is popularly known as "the Land of a thousand hills" she is a small landlocked country situated in east-central Africa, she lies south of the equator about 121 kilometers, the country is bordered by Uganda in its north, DR.Congo to the west, Burundi to the south, and Tanzania to the east. Due to the fact that Rwanda is geographically dominated by savannah in the east and has many mountains in the western region and, it is the main reason why she is termed as the "Land of a thousand hills" though her landscape has a lot of exciting natural wonders that give you a glimpse experience on Rwanda Safari.
Here in this article, we are glad to present you a travel guide summering information and facts about this small nation Rwanda, this travel guide gives you a true insight about her culture, geographical location, brief history, best time to visit, people, how to get there, climate, top attractions and things to do when you take a trip to Rwanda among other relevant information that gives you an opportunity to plan a perfect adventure road trip in her motherland;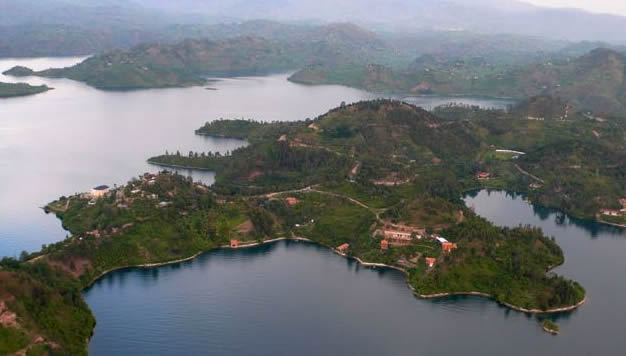 Geographical uniqueness
Rwanda features an eye catching landscape, blessed with about five volcanoes and the dense tropical forest that dominate the northern region of the country, there are about twenty three breath taking lakes plus many rivers where some contribute to the forming of the Nile River, there are various gentle hills, turbulent rivers, dense tropical and savannah vegetations found almost every part of the country hence greatly contributing to physical scenic Beauty of Rwanda. The country hosts the high altitude forest occupying the Virunga volcanic mountains situated in the region of Rwanda
Historical background
The original inhabitants of Rwanda were the Twa and Pygmies who were hunters and fruit gathers, around 700 BC and 1500 AD; there are a number of Bantu groups of People that migrated into the country. These cleared the forest land for agriculture and settlement, it is important to note historians have got a lot of theories regarding the Bantu migrations, one of the theories state that first settlers in Rwanda were Hutu and later there were joined by Tutsi to form a different group hence this is suspected to be the Nile Hamitic.
Rwanda Tourism
Tourism in Rwanda is greatly considered the largest source of foreign exchange, the country is popularly known among the first-class tourism destinations, several partnerships have been sighed by Rwanda development Board with a major aim to develop the tourism industry in Rwanda, namely; a three years partnership with London focused on the association of football – Arsenal football club, a two years partnership with a French association football giants among others. Due to the increased growth of tourism in Rwanda, the industry has attracted many international investors to promote the sector, trending brand hotels has been established such as; Marriott Hotels, Sheraton hotels, Protea Hotels by Marriott and many others that offer a new world-class service.
Wildlife tourism in Rwanda
Rwanda is one of the top leading tourism destinations in Africa; it hosts a diverse population of wildlife animals including the rare endangered mountain gorillas. A tour to Rwanda safari parks gives you an opportunity to explore the largest national park for hippos – about 20,000 individuals recorded here, there a few hotels at an international level although Rwanda is considered among the developing countries, Rwanda's new international interest to the tourism sector has helped to boost its economic growth. On addition to that, she is ranked among the cleanest nations compared to the rest of the African countries, it is important to note that plastic bags are banned in Rwanda thus travelers are instructed not to carry them into the country and dumped anywhere.
Climate of Rwanda
Rwanda experiences a temperate climate; it features an average temperature that ranges from 16 -22 degrees Celsius. Due to the fact that the country is situated in the Equatorial belt, it does not mean that experiences equatorial rains strictly, Rwanda has got modified humid climate namely the savannah type as well as the rainy forest type. Whilst the eastern and central regions do have a semi arid since it's is located in the rainy shadow of the country's western highlands.
Temperatures
The Bugarama valley and eastern region experience the warmest annual average temperatures between, 20-21 degrees Celsius and 23- 24 degrees Celsius irrespectively. The higher elevation of the central plateau and the highlands has got cooler temperatures ranging from, 17 – 19 degrees Celsius, however the country temperatures do very little annually.
Rainfall amounts
Rwanda is among the African countries that experience a bimodal pattern of rainfalls in Africa; this is as a result of the inter-Tropical convergence Zone that comes after the sun goes to the northern summer and when it crosses to the Equator in the month of March 21, and the southern summer around the month of September. Rwanda has two rainy seasons namely; November to January and February to April.
Best time to visit Rwanda
The best time to visit Rwanda's fascinating destinations is during the dry season; this occurs from June to September, in this period, there is limited or no rains to destruct your safari activities, this is the greatest time to spot the endangered mountain gorillas in volcanoes national park. The wet season can be the best time to enjoy chimpanzee trekking in the Nyungwe forest since there is plenty of food thus it's easy to locate them in a short time.
Due to the location of Rwanda, there are no varying temperatures throughout the year; there are cool nights regardless of which area you visit and this is because of the location of the country south of the Equator. Safari destinations in Rwanda are open to all tourists throughout the year, therefore tourists can enjoy Mountain gorilla trekking and chimpanzee safaris any time of the Year.
Events and festivals
September is a great time for events and festival experience, this is when travelers get chance to participate in naming of the baby gorillas, this ceremony is known as Kwita Izina, it began in 2005 and it is aimed at appreciating the conservation efforts as well as celebrating the coming generation of cute newborn mountain gorillas. Every 1 July is an annual anniversary of independence-1962
The People of Rwanda
Rwanda people are extremely welcoming and this is exhibited in their traditional culture songs and dances, many refer to Rwanda as a land of million smiles every corner of the country. The country is home to a population of 9.1 million people, about 85% of this population is found in village areas. There is one common sole language and culture in Rwanda, when you get chance and take a visit to this beauty nation, you recognize the fact that her people are living together in harmony, speaking one language with one common culture even after the 1994 Rwanda genocide which greatly threatened to ruin the social peace and disorganize the interaction among the tribes of Rwanda.
Apparently, Rwanda people live together sharing one goal have one common aspiration, the music and dance plays a big role in uniting them there is a diversity of music and dance that exhibit their celebration for victory, humorous, bravery as well as their origins. There are many hand crafts produced in rural communities namely, baskets, ceramic plus the woodcarvings.
Ever since the 1994 Rwanda genocide war, the government has tried its best unit all people recognizing one main ethnicity other than the conflicting difference in tribes such as; the Tutsi or Twa and Hutu . In 1996 the population of the Hutu was esteemed about 80% and the Tutsi was 19%, the Twa were about 0.5 of the population and these have greatly suffered from the genocide. However you will as well encounter the small ethnic groups of Banyambo, Banyenkombo and Bagogwa.
Official Language
The official languages spoken in Rwanda are English, French and Kinyarwanda by the Bantu family and about 98% of the population speaks this one language. Also many Rwandeses speak Swahili plus other languages.
Religion
About 93.6% of the populations in Rwanda are Christians; 37.1 are Protestants whilst 56.5% are Catholics, there has been a struggle towards the neo-evangelicalism in Rwanda ever since 1994 genocide war. The Muslims are believed to be around 4.6%, however 0.1% of the residents still love the traditional animism.
Policy
Rwanda is known as a presidential republic, she is headed by the President of the Republic who is elected by the national voting system in the country for a term of only five Years, and the president has the authority to appoint his prime minister. Rwanda has a parliament that is Bicameral Assembly with about 80 deputies, five years term, a senate with about 26 senators with about eight years term and the supreme court Judicial heads the building- formed by the gacaca traditional community courts.
Food
The people of Rwanda love enjoying tilapia fish, grilled chicken, with the accompaniment of Rice Plantain, beans and peas, sautéed palm oil and pepper. Potatoes, sweet potatoes, goats kebab, fast foods and chips are everywhere in the country.
Drinks
It is paramount to note there is tap water in the country but not safe for drinking, thus we advise you to consider buying bottled mineral water and you should avoid ice cubes as well, other drinks are produced by Bralirwa and the brewer who are the biggest employers in Rwanda, they produce famous brands like primus, Amstel, Mutzig but there are also homemade drinks. There are two categories of local beers namely; Amarwa prepared from Sorghum plant, plus the Urwagwa made from fermentated bananas, you can as well enjoy sweet milk or yoghurt.
Top tourist attractions and activities in Rwanda
Volcanoes national park
The park is one of the famous safari destinations in Rwanda; it is just a 2 hours drive from Kigali city and is a prime home to the endangered mountain gorilla species. Volcanoes national park shares its border with DR.Congo and Uganda, there are about 340individuals of Mountain gorillas surviving here and there are about 10 habituated families, a gorilla permit on Rwanda costs $1500 per person. The park is among two safari destinations in East Africa where you can encounter the Endangered Golden monkeys in their natural habitat, to see the these wonderful species in the Volcanoes national park, you are required to purchase a permit of $100 Per person. There are about 300 bird species recorded here, hence offering an astounding birding safari experience, bird species include long crested eagle, red faced woodland Warbler, and archer's ground robin, handsome Francolin among others, there are numerous mammals in this place that include; bush pigs, bushbucks, buffaloes, spotted hyenas, among others plus exciting primate species like baboons, black and white colobus, red tailed monkeys among others. Activities to enjoy when you take a trip to Volcanoes national park include; Gorilla trekking, golden monkey trekking, birding, hike to Dian Fossey grave among others.
Nyungwe Forest national park
Nyungwe forest is a popular home to many interesting primates about 13 primates with the most common being the chimpanzees, it features a wide range of Biodiversity and this includes, about 75 mammals, 1068 plant species and over 322 species of bird species. Many tourists love to visit Nyungwe forest to enjoy the best chimpanzee trekking adventure in this jungle, there is an impressive number of chimpanzee population that have been habituated ready for chimpanzee tourism, other exciting primates like l'hoest monkey, black and white colobus, red tailed monkeys among others. The park features the most beautiful canopy walk in East Africa that has a 91 meters long suspension bridge standing about 50 meters and situated in the thick rainforest hence giving you great views of the treetops plus the scenic beauty of the volcano ranges. Top activities to enjoy in Nyungwe forest include; canopy walk, hiking at the forest, colobus monkey trekking, bird watching, chimpanzee trekking among others.
Akagera National Park
Akagera national park is the oldest and largest national park in Rwanda, it is the only place in Rwanda where you can enjoy game drive adventure on a safari, it was named after Akagera River that flows eastern of the park, and it is found close to the border of Tanzania and Rwanda in the northeastern region. It features many rivers and swamps that give it a wonderful appearance. Akagera national park was gazetted in 1934 with a major aim to protect wildlife and the natural eco vegetations that comprise of mountains, swamps and Savannah vegetation. A visit to Akagera National park can be combined with volcanoes national park or Nyungwe forest to achieve a great Rwanda safari adventure. There are about 11 mammals recorded in park, although according to aerial census in 2013, there are about 8000 large mammals found in Akagera national park and over 400 bird species, some of the birds include; black-headed and viellot's Black Weavers, fan tailed widow bird, grey-backed Fiscals among others. Some of the top exciting activities to enjoy when you take a trip to Akagera national park include; game drives that gives you chance to explore the park and get close to amazing beauty plus the stunning wildlife, birding where you get chance to sight some of the endangered species such as; the shoebill stork, egrets many kingfishers and weavers among others, Boat cruise on lake Ihema, sport fishing as well as culture encounter.
Kigali city tour
Kigali is the capital city of Rwanda; it is a wonderful town close to the eye-catching rolling hills, featuring many valleys plus ridges connected with steep slopes. It is the economic center, cultural and transport hub for Rwanda hosting the international airport, it is among the five provinces of Rwanda bisected into three districts namely Nyarugenge, Gasabo and Kicukiro that historically had control over the local government. Almost every safari in Rwanda begin and end in Kigali city, there is a lot to explore when you take a tour to this city, namely; the largest marketplace, the presidential palace, Rwanda art gallery, Inema Arts Center and exhibits some of the exciting finest contemporary pieces, experience the different tasty cuisines including some coffee beverages with unique ingredients like tree tomato.
Ethnographic Museum
This is located about 130 kilometers in the south of Kigali city, it was established in 1989 and gifted to Rwanda in honor and respect of the 25th anniversary of the independence of Rwanda. The museum features about seven galleries that offer tourists a chance to experience the pre-colonial times in Rwanda. In the art galleries, you encounter many collections of traditional garments crafted from animal skins, woven basket, woven grass, bows and Speers, musical drums, old farming tools and many others.
Lake Kivu
After a thrilling outdoor adventure in the safari parks of Rwanda, spices up your road trip safari with a leisure experience at Lake Kivu. The lake features sandy beaches, charming resorts including Lake Kivu Serena Hotel, Rubavu town on the northern shores, lively waterfront that can be ideal for relaxing before you embark on flight back home. Tour operators like us can arrange a gorgeous sunset Kayak trip where you encounter singing fishermen plus many multi-day paddling adventure activities that leave you with extra-ordinary feelings.
King's palace Museum
This is one of the star attractions in Rwanda and extremely astounding among the eight national museums in the country, at this place, the traditional musicians lull the cows into a mellow state through crafting belting poems and rituals that are in the country. The king's palace museum has a thatched roof, fresh milk hut traditionally managed by unmarried women; it has an impressive interior with a striking European style furniture. The king's place is located in Nyanza district on Nyanza district in the southern province.
Are you planning a family safari in Rwanda this season and still wondering how best to explore the "Land of a thousand of Hills"? With the above guide, we hope you find it of help to assist you plan an awesome road trip adventure in Rwanda. Regardless of whether you are planning a budget or luxury safari, the trip can be tailored to suit your interest, for further more information and inquiries, feel free to get in touch with our reservation team by sending an email on info@rwandacarrentalservices.com or call us directly on +256700135510, +256414699459.