Rwanda Car Rental Services is local based car hire agency operating under Mumwe Africa Skimmer Safaris, a well known and trusted travel company based in Kampala, Uganda and Kigali, Rwanda. We organize affordable park safaris in Rwanda and also hire out rental cars of types and sizes to any type of traveler including solo tourists, couples, families and small groups. Whether you plan to visit Rwanda on safari, business or leisure, we are ready to give you the best service worth every penny you paid. All our rental cars are in good condition, clean and serviced after every road trip plus our team of professional Rwanda drivers are not only experienced but also well-groomed ready to serve you and give you that comfortable ride to whichever destination you will be visiting.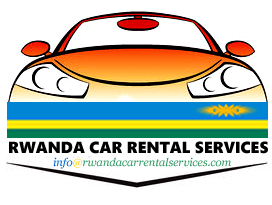 Services
We offer a wide range of tour and car hire services for all types of travelers planning to visit Rwanda. Whether you plan to do self-drive trip, guided safari, require an airport transfer, book a flight ticket, looking for that perfect bridal car to spice up your event or looking for a long term car rental deal, we got you covered with the best rates that fit your budget and personal needs. Other complementary services we offer include booking gorilla permits, rooms at a hotel/ safari lodge among others.
How to Book A car
You can book a car online, via phone or in-person at our office. To rent a car online is very simple, all you need to do is fill in this short contact form or send an email directly to info@rwandacarrentalservices.com / rwandacarrentalservices@gmail.com, our team of reservation experts is ready to answer all your queries and also offer a piece of advice. Alternatively, you can call us today on the helpline at +256-700135510 to speak with the reservations manager, the number is also available on WhatsApp in case you want to chat.
Requirements – Once you have confirmed booking of a rental car in Rwanda, we shall require a 30% deposit of the total amount with the balance being paid upon arrival, the reservations personnel will send you an invoice or quotation containing all details plus company bank account where a deposit has to be made. If you plan on doing a self drive trip around Rwanda, you have to have a valid International Drivers License and be above the age of 23 years but not older than 60 years.