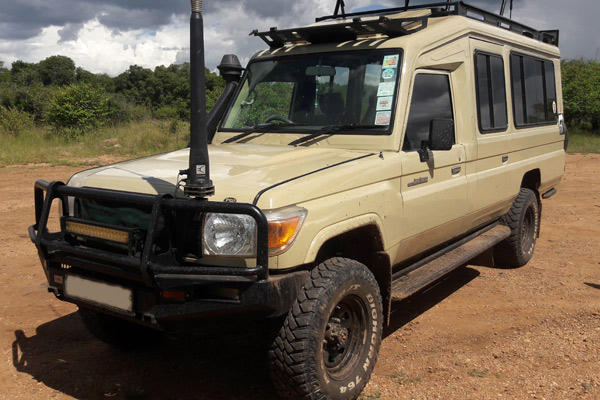 The 4X4 safari land cruiser is by far the most popular safari vehicle in Africa used over the years for park trips and research projects. The customized extended Land cruiser can accommodate 7 to 8 people equipped with special features including the pop-up roof , in-built fridge, MP3/CD player plus comfortable seats and spacious cargo space in the rear and roof top so you can have that comfortable road trip.
The safari land cruiser is ideal rental car for guided safaris in Rwanda, family trips, research and filmography. If you planning to travel to destinations with rough road terrains and unpredictable weather, then you should choose this car.
To rent a safari land cruiser in Rwanda for a park trip or research project, simply get in touch with us by sending an email to info@rwandacarrentalservices.com or call us on +256-700135510 to speak with the reservations team.