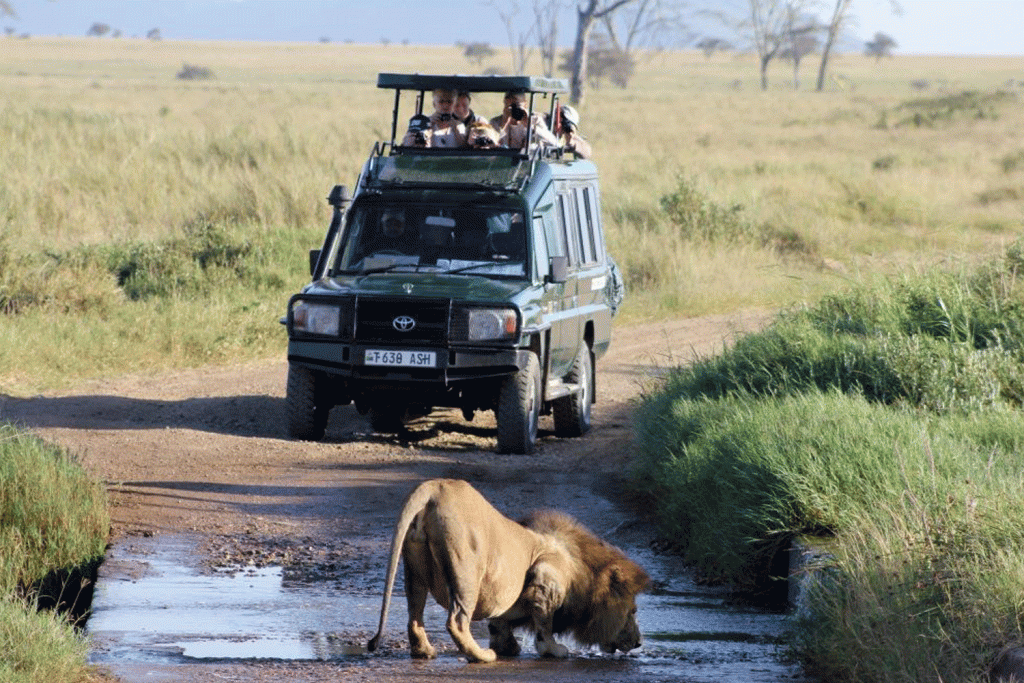 In the land of a thousand hills, Akagera national park is the only savannah-protected area. It features a relatively warm and low-lying plain with rich biodiversity and a stunning landscape. Akagera national park is endowed with a variety of wildlife in the grasslands, woodlands, wetlands and the numerous lakes in the park. This destination is ideal for game-viewing safaris which take place there all year round. Among the moments enjoyed here are game rivers which offer an opportunity to encounter animals including lions and rhinos that were just re-introduced into the park and the original residents such as giraffe, zebra, waterbuck, elephant and buffaloes among others. The thrilling boat cruise on Lake Ihema is a highlight of Akagera park tours. There are a lot of avian birds, crocodiles and hippos seen during this boat cruise.
Akagera Park Tour Itinerary
Day 1: Transfer from Kigali to Akagera national park
The driver guide arrives at the hotel in the morning to pick the clients after having their breakfast. Drive out of Kigali heading to Akagera national park, a journey of about 2 hours and a half or more depending on how many stop overs we get. Normally, we use 4X4 vehicles for this road trip and along the way, travelers enjoy the beautiful views of the hilly landscape of Rwanda.On arrival at the park, we proceed for a short game drive and later on head to the accommodation, check in and have lunch. After lunch, we go for a boat cruise on Lake Ihema where we see lots of semi-aquatic life plus a variety of birds.  
Overnight at Ruzizi tented camp (Luxury) Akagera game Lodge (Mid-range) Devera Hotel (Budget)
Day 2: Game drive & return to Kigali
A day in Akagera starts early, we therefore rise up, prepare ourselves and have breakfast before dawn. We carry our packed lunch and hit the trucks in search of the game in the park. On this day, we have more time to do a much longer game drive than yesterday's. We drive from south to north of the park, meeting several antelopes, buffaloes, elephants, giraffes, hippos and on a lucky day we can spot a predator like lion, hyenas and more.
After about 6 hours of the drive, we exit the park and start the journey back to Kigali. arrival in the city is in the evening or late afternoon if you have a flight to catch that day.
END OF AKAGERA SAFARI
The package includes;
Professional driver guide
4×4 safari vehicle
Bottled drinking water
Park entrance fees
Activities as per the itinerary
Accommodation and meals
If you are planning to travel to Rwanda and would love to safari Akagera national park, get a well-organized itinerary by traveling with us. Contact us today through info@rwandacarrentalservices.com, +256-700135510 or +256 414-699459.