Dubbed the Land of a Thousand Hills, Rwanda is one of the most visited destinations in East Africa popularly known for its chaotic past, strong culture and of course the Virunga ranges which are home to the rare mountain gorilla. The majority of tourists in Rwanda always look forward to tracking gorillas and hiking the mountains, but there is more to Rwanda than just that. You can experience the wild, relive the history and learn about the culture all in one trip.
We at Rwanda Car Rental services have been organizing guided Rwanda safaris and city excursions for years and with the help of our savvy travelers and reservation experts, we present to you some of most exciting things to do on a vacation holiday in Rwanda.
Visit Kigali Genocide Memorials
This is one of the most popular memorials in Rwanda where about 250,000 people were buried in a massive grave after the horrific 1994 Genocide war between the majority Tutsi and minority Hutus people. The memorial Centre exhibits an imaginary picture that tries to explain how the deadly genocide was. Other genocide memorials include; Nyamata Genocide Memorials. Apparently, the Kigali Genocide Memorial has become of the top tourist attraction in Rwanda that you should not miss on your Rwanda safari bucket list.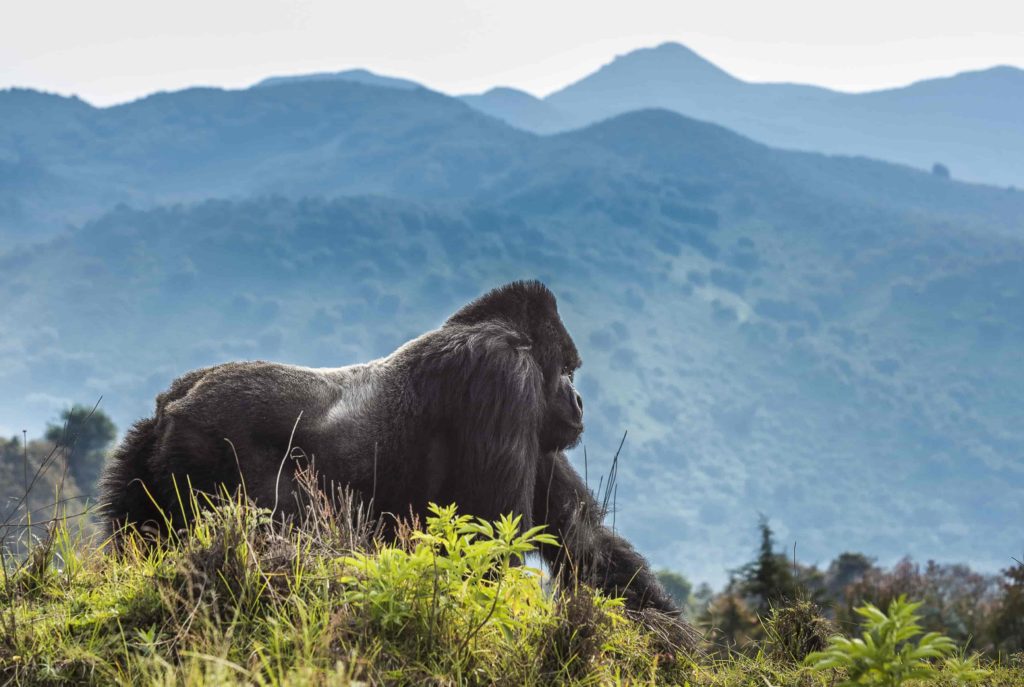 Go Gorilla Trekking
Gorilla trekking is the number one reason why there is an increased number of visitors to Rwanda. The country prides in offering exclusive wild gorilla safaris in Volcanoes national park. The park is situated on the border of Uganda and DR-Congo and it famous for hosting the Mountain gorillas. However, there is a diverse range of attractions in the park which impress a lot of tourists that visit the park such as; Golden monkey trekking, Hiking, birding among others. Gorilla trekking in Volcanoes national park gives you a chance to explore the park and spend one hour of the gorillas while taking photos and learning more about their behavioral patterns of life in their natural habitat.
Track chimpanzees
Chimpanzee tracking experience in Rwanda is done in Nyungwe Forest national park which is one of the great conservation areas that is rich in biodiversity. It is home to the biggest number of habituated chimpanzees that offer a remarkable safari experience. Many tourists that visit Nyungwe forest national park do combine their chimpanzee safari with other interesting activities in the park such as; Canopy walk that gives you a chance to explore the park and enjoy birding as well as sighting other exciting wildlife with in the park.
Enjoy Game Drives In Akagera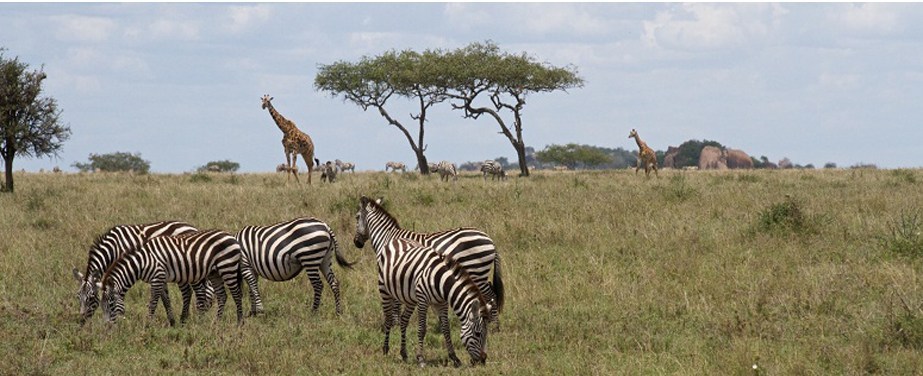 The park is famous for its amazing landscape that ranges from the mesmerizing lakes, wetlands and the sweeping Savannah Plains. This is blessed with an impressive number of wildlife including the Africans big fives such as; the Rhinos, Lions, leopards, elephants, buffaloes among other animals like the huge number of antelopes, zebras, giraffes, hippos among others. A game drive on the Akagera safari adventure is the perfect chance to view the wildlife and nature with morning the best time to hit the tracks if you stand an y chance of seeing early risers and night hunters going back to rest.
Grab a chance to enjoy an exceptional game drive on your own which gives you the insight to explore the sweeping savannah plains, lakes and wetlands on your own.
Visit the Ethnographic Museum
Rwanda is one of the great destinations in Africa that has the best collection of archeological and ethnological artifacts. On this note, an Ethnographic museum was established by the Belgium government and gifted to the Kigali City. This attracted a number of tourists that come to make research and learn more about Ethnography. Upon exploring these museums, you can buy some souvenir gifts for your loved ones. A visit to the museum reminds you about the precolonial Rwanda and you will be impressed with a wide collections of art pieces like the musical drums, traditional garments, spears and bows, Woven baskets among others. This Ethnological museum is situated about 130 kilometers south of Kigali city thus it can be explored on a self drive Kigali city Tour.
Lake Kivu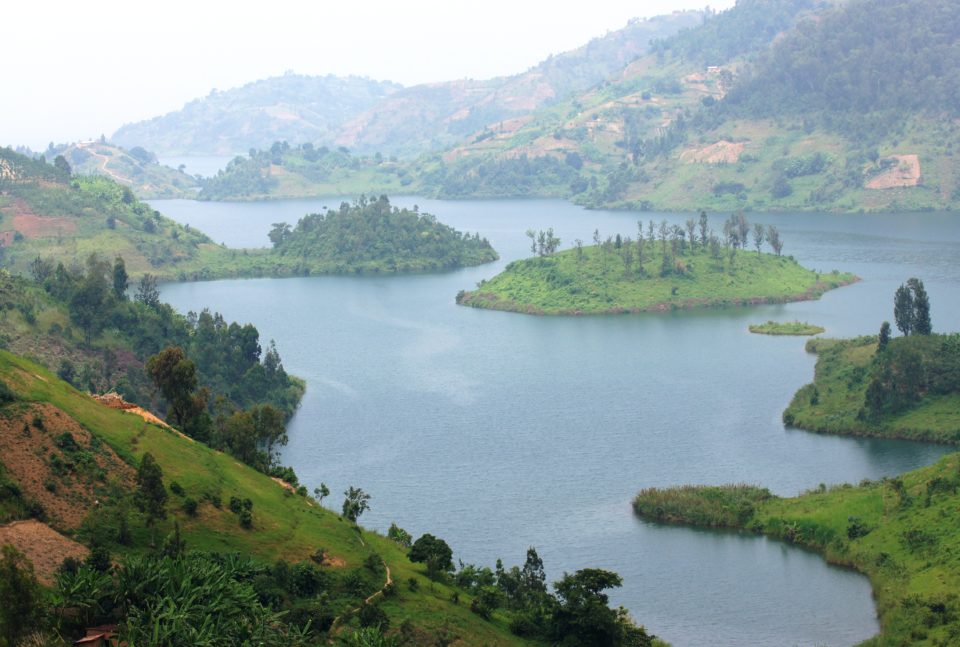 Lake kivu is a wonderful place for relaxation after your outdoor adventure safari in the amazing parks of Rwanda. The lake features a serene environment and it is surrounded by a rim of green oasis, eye catching misty mountains. Lake Kivu is the largest lake in Rwanda. A tour to the lake gives you a chance to explore Rubavu Resort Town that is adjacent to the lake in the north. While here, delight in the sunset Kayak tour which offers you a chance to interact with singing fishermen. You can as well enjoy paddling adventures that gives you an extraordinary experience in Rwanda.
Kigali city
A lot of travelers that visit Rwanda love to spend at a night in Kigali city before they proceed to their next safari destinations in Rwanda. The city is surrounded with a wide range of impressive tourist attractions worthy to explore on an African trip. While on a Kigali City Tour, get an opportunity to enjoy the vibrant culture, explore Kimironko market which is the largest marketplace in Kigali. Other places to explore while in Kigali city include; the Inema art center, Presidential Palace home to the Rwanda Art Museum, Hotel Des Mille Collins which offers the best scenic views to the Rwanda city long with your favorite local or international dish.
So in case you plan on visiting Rwanda this season, dont forget to add the above activities on your Rwanda safari itinerary for that full wildlife, culture and historic experience. In case you would love to rent a car in Rwanda or book a safari package, simply send us an email to info@rwandacarrentalservices.com or call us on +256-700135510, +256414699459 to speak with our team,