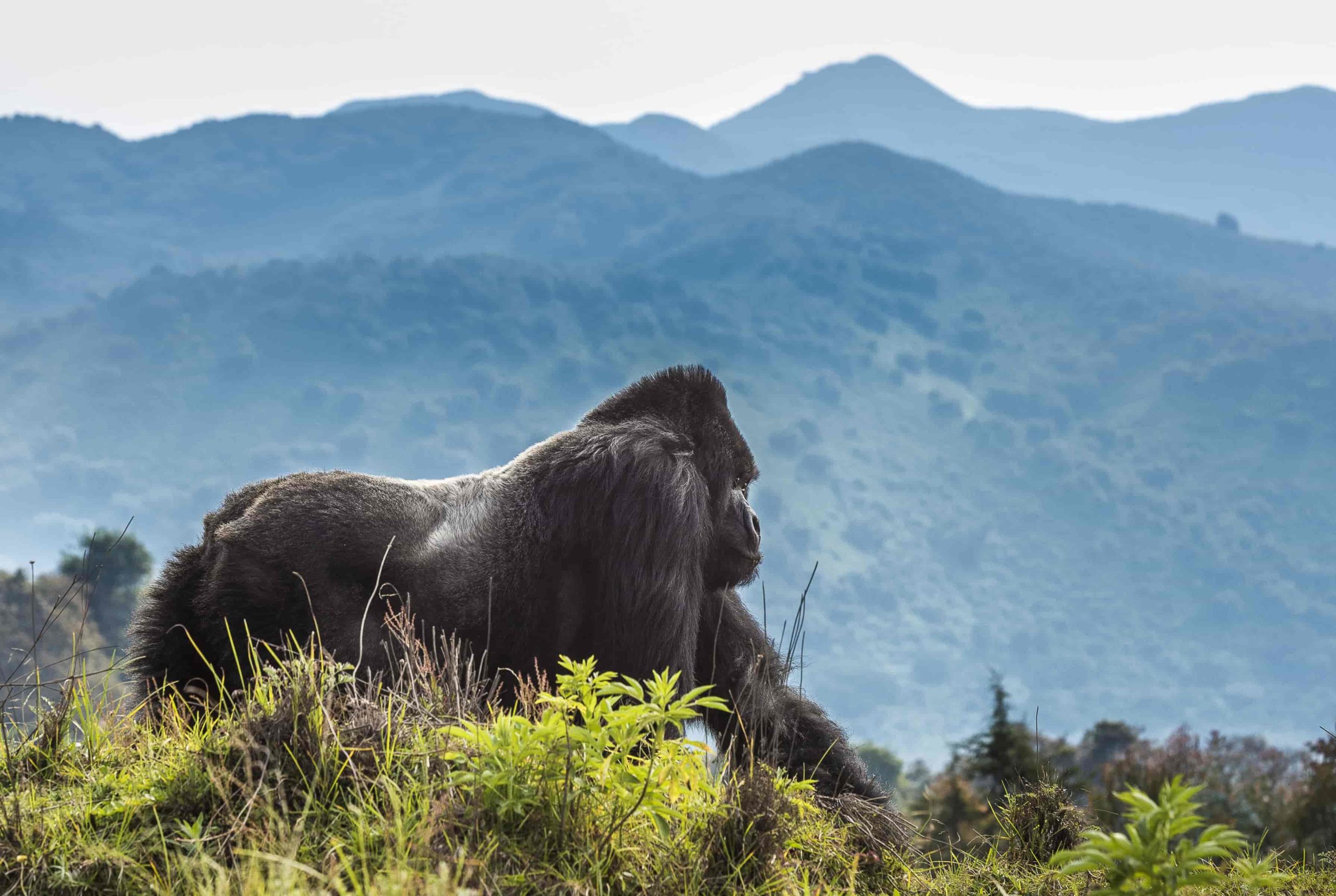 Volcanoes national park, Rwanda's most popular and Africa's oldest national park suitably located in the northwest, covers 160km(62sqm) of rainforest, and comprehends five of the eight volcanoes in the Virunga mountains namely; Karisimbi, Gahinga, Bisoke, Sabyinyo and Muhabura, home to the enormous population of the endangered Mountain gorillas, the erratic golden monkeys, bushbucks, black-fronted duiker, buffaloes, spotted hyenas with a population between 1760 -7040 animals, 178 recorded bird species with 13 of the species being subspecies and endemic to the Virunga and Rwenzori mountain. Gorilla trekking, bird watching, nature walks, golden monkey trekking, and hiking to the top are the major activities carried out in the Volcanoes national park.
The 3 days Volcanoe gorilla safari is a Rwanda holiday that cartels the mountain gorilla trekking, Ibiwachu cultural village involvement at the volcanoes in the Virunga Mountains, and the Golden monkey trekking. At a distance of 120km from Kigali the capital of Rwanda to Volcanoes, approximately 2 hours using a private car which Rwanda Car Rental Services comfortably offers with or without a driver to help you meet your expectations in the wildness.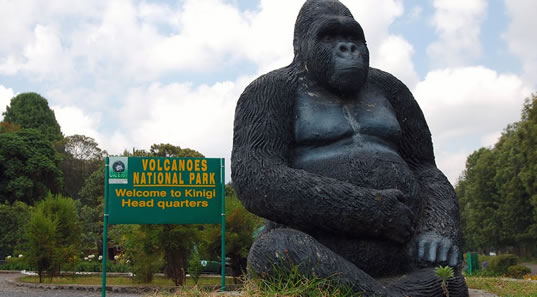 Safari Highlights– Airport or hotel pick up, Gorilla trekking, Ibiwachu cultural village, Kigali City tour
Day 1: ARRIVAL AND TRANSFER TO PARK
On your arrival at the airport, our eloquent Rwanda and English-speaking guide will welcome you and see you off to the park through Kigali the capital of Rwanda with en-route lunch before the check in the park and the lodge. Dinner and overnight at Mountain Gorilla View lodge (up market), Le Bambou gorilla lodge(mid-range), and Muhabura Hotel(budget).
Day 2: GORILLA TREKKING & IBIWACHU CULTURAL VILLAGE
Wake up for an early feast for the eyes and a certain delight for the palate to help you prepare for the most exciting guided hike into the rainforest jungles of the Virunga which requires a degree of fitness, light waterproof comfortable boots, long jungle pants, mineral water, light clothes and other trekking gears as guided by the well trained and experienced park guide not forgetting a bag of patience and a sense of humor to edify the expectation. Through the tall twisted vines and antique trees that carpet the northwestern rainforest of the Virunga with the help of an expert trainer or guide clearing the way with a fine-edged machete, on a lucky day, you will meet the endangered primates face to face within the first 4 hours and for just an hour you will be let to watch them closely and quietly as they enjoy their lives in the natural setting. At no extra cost, you are also most likely to encounter a number of spotted hyenas, black-fronted duiker, bushbucks, and a number of bird species like the brown-necked parrot, Archer's robin-chat, African long-eared owl, Dusky Crimsonwing, red-faced woodland warbler, handsome francolin, Rwenzori batis and many others.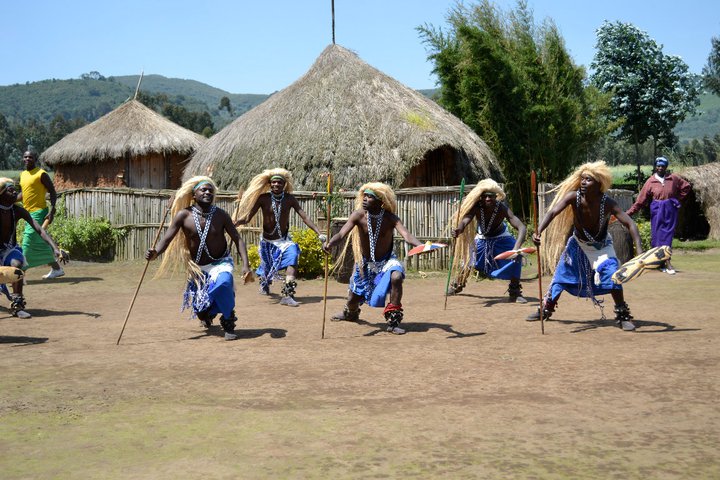 En-route lunch as you prepare for another stress-killing activity, visit Ibiwachu cultural village home of ex-poachers one of the greatest cultural encounters offering a village knowledge of ordinary Rwanda people who found a better way of living their lives besides poaching a major reason why the gorillas are increasing in number.
Get entertained by the traditional dancers, introduced to the bow and arrow and how best to use it, and souvenirs like craft shoes, bags, bangles, necklaces, and, clothes among others. Retire back to the lodge for dinner and overnight at Mountain Gorilla View lodge (up market), Le Bambou gorilla lodge(mid-range), and Muhabura Hotel(budget).
DAY 3: KIGALI CITY TOUR & DEPATURE
At a relaxed time, up for a hearty breakfast of eggs, potatoes, bread, or meat, name it just as a sign of how glorious your day is to be. Embark on tour in Kigali city,the capital of Rwanda well known for its beauty, clean well-organized streets, bittersweet memorial sites like the Rwandan Genocide memorial center with the remembrance of the 1994 Rwanda genocide, Kandt Museum of national history the only best place to learn about the co-existence of people and their environment, Ivuka arts studio in Kacyiru a home for the talented local artists where they make their fine art and craft along the tastes of Rwandan cuisine, expect you adventure to be fully rewarding.
En-route lunch as your guide or well-trained driver to either drop you off at the airport to catch your flight to the next destination or your chosen place of rest where our safari will end.
END OF GORILLA SAFARI
Package includes – Gorilla permit, 4×4 safari vehicle + fuel, Driver-guide, activities, accommodation & meals
To book a gorilla safari in Rwanda Volcano park today, simply get in touch with us by sending an email to info@rwandacarrentalservices.com or call us now on +256-700135510 to speak with the reservations team.
By Nalubega Gloria