RWANDA CAR RENTAL SERVICES
Rwanda Car Rental Services offers a wide range of reliable and cheap car hire services in Rwanda catering for all types of travelers including solo tourists, couples, back-packers, families as well as small groups. Choose from our wide selection of well serviced saloon cars, 4X4 cars or luxury bridal vehicles for a comfortable and affordable road trip around Uganda. Whether you are looking for a small 4-door car , station wagon or mid-sized vehicle van for group trip, Rwanda car rental services are ready to get you any car for self-drive or with a driver at the best rates possible and most importantly under favorable terms and conditions.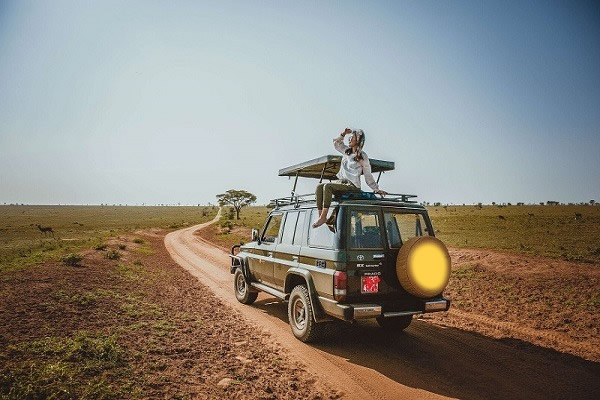 We offer a variety of car hire services including organizing self drive trips, guided safaris in Rwanda , Driver hire, Long term rentals, conference transport, city tours plus airport transfers to & from Kigali Airport. Planning to visit a national park , remote destination or popular local tourist attraction anywhere in Rwanda and still wondering how to get where you are going, You have come to the right place. Our drivers are well trained, experienced with valid driving licenses with good knowledge about routes and attractions plus all our rental cars are in good condition, always serviced after every road trip to ensure you get a service worth every penny you pay.
When you book with us, be assured you will get the right car at the right price along with superb customer care. Check out the featured Rwanda cars + rates below and get back to us to book or inquire, all our rates cover government taxes, comprehensive insurance and we offer you the vehicle based on unlimited mileage. Other gadgets we offer on request along with the car include camping gear, travel map, magazine, and phone + sim card.
To rent a car in Rwanda today, simply fill in this short contact form or send an email to info@rwandacarrentalservices.com. Alternatively, you can just call the help line on +250-791955502 / +256-700135510 to talk to our reservations team.

RENTAL CARS IN RWANDA- SELF DRIVE & GUIDED TOURS
TOP REQUESTED CAR RENTAL SERVICES IN RWANDA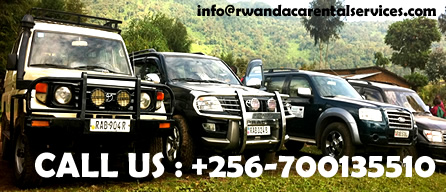 Rwanda Car Rental Services is a car rental agency based in Kigali city offering sedans, safari cars & luxury bridal cars for hire at affordable rates , under favorable terms. Our top priority is always the client's safety and comfort making sure you get what you paid for with no hiccup. Whether you prefer self drive in Rwanda or require a driver, we got you covered with the best rates, quick response and quality service you wont find any where Read more about us – Isaiah : 43-19
Quick response to all our customer inquiries.
Cheap and negotiable prices for all rental cars.
Huge fleet of vehicles to choose from.
Discounts for return customers
Special offers for long term car rentals
Constant communication between office and client
Rental cars offered on unlimited mileage
Rates cover government taxes & insurance
Team of well trained drivers/ chauffeurs with valid permits
CAMPING GEAR RENTALS
Camping is among the most exciting activities in the world and that's why most families and families have made it a tradition. Spending a night in the woods might be uncomfortable and scary but truly rewarding. Storytelling around a campfire under the stars, waking up to birds singing, and getting up-close views of the wild is just a sample of what to expect on camping adventure. We at Rwanda Car Rental Services offer a wide range of camping gear for rent to all travelers on self drive road trips, our camping gear includes a safari tent, blankets, flip chairs & tables, lantern lamp, cooking, kitchen utensils to mention but a few and even go an extra mile to help you book the perfect camping spots in Rwanda. Rent Camping Gear Now

POPULAR CAR RENTAL LOCATIONS IN RWANDA