Kigali city is one of the few African cities with a developed structure, also regarded the cleanest African city with wonderful infrastructure which includes roads, schools, administrative buildings and hotels. So when we talk of accommodation, Kigali city has it all, ranging from luxury, midrange to budget hotels all of which provide good services to their clients and below are the top five luxury hotels you can stay in when on tour in Kigali city this season Kigali.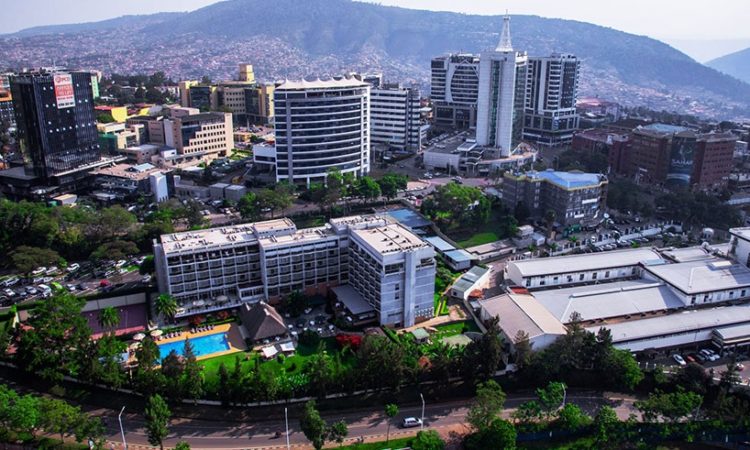 KIGALI SERENA HOTEL
Kigali Serena hotel is a five star hotel located in Kigali city just about a 10 minute walk from the US embassy and has a total of 148 beautiful and spacious rooms and suites. Each room has a king size bed, air conditioners, wonderful bathrooms, a living area, television, WIFI and upscale furnishings. The hotel also has amenities like free parking space, a spa, 24 hour room service, a mini bar with different types of beverages, a restaurant that prepares and serves well prepared local and international cuisines. It is one of the best places where you will feel executive on your dinner, honeymoon, wedding reception, meetings, luxury holiday or even birthday party.
KIGALI MARRIOTT HOTEL
Kigali Marriott hotel is located in down town Kigali city along KN3 Avenue with a total of 254 spacious and self-contained rooms having a well built bathroom, king size bed, marvelous furnishings, LCD televisions and air conditioners. Kigali Marriott hotel has a swimming pool and poolside table where you can enjoy plus a high standard restaurant with hospitable staff that prepares and serves every kind of food that you point at on their menu. The hotel also has a fitness center and provides spa treatment, free parking space, free Wi-Fi and free breakfast to its clients. You can have your meeting, wedding party, conference or dinner held at Kigali Marriott hotel at a friendly price.
HOTEL DES MILLE COLLINES
The host of the Hollywood movie 'hotel Rwanda,' Hotel Des Mille Collines, is the most famous hotel in Rwanda since early 2000's and was inaugurated in 1973 as Rwanda's grand hotel. It has a total of 112 spacious rooms each with comfortable beds, Televisions and a serene ambiance for relaxation. Delicious local and international cuisines are served in the hotel restaurants, a well-stocked bar is available with finest drinks plus a swimming pool, café and tennis courts, all for you to enjoy. Free parking space and free Wi-Fi is also readily available at this historical and famous hotel so come and have your night, conference, dinner or meeting.
RADISSON BLU HOTEL
This stylish hotel is located on the renown kigali convention center, about five kilometers from Kigali city center  and has a total of 291 rooms each having a sofa bed king size bed, separate balcony, a private toilet and bathroom with tubs, consistent room service and flat screen televisions with satellite channels. The hotel also has onsite restaurants and bars that serve continental dishes, free parking space, coffee shops, free WIFI, a swimming pool, fitness center and a pool table, all for you to enjoy, so spend your honeymoon holiday or dinner at this hotel and you will truly enjoy the memorable services.
5 SWISS HOTEL
5 Swiss hotel is a three star hotel located in the heart of Kigali with 14 well furnished rooms each with a flat screen television, private bathroom and toilet, writing desk, free bottled water, bedside lamps and 24 hour room service. There is also free Wi-Fi, free parking, a bar and lounge, free breakfast and you are also free to carry your pet along.
To book a rental car in Rwanda for self drive or driver guided Kigali city tour this season, simply contact us via info@rwandacarrentalservices.com or call us now on +256-700135510 to speak with our reservations team.