There is no journey with more adventure and fun than a group road trip, coming together as family, friends, students or workmates to visit a particular destination is always a trip to remember. Get ready to bond relations, get closer to people you love as make new friends along the way.
Booking accommodation and a rental car to transport the group are two major items on the planning list. Rwanda is a small country with destinations easy to access on road, you will need to get a suitable group vehicle if you plan on visiting a park, village or any other destination in Rwanda.
Rwanda Car Rental Services offers a wide range of cars for hire in Rwanda including vehicles for group safaris , student trips, research projects and business meetings. We present to the top 3 vehicles ready to fit between 8 to 30 passengers comfortably.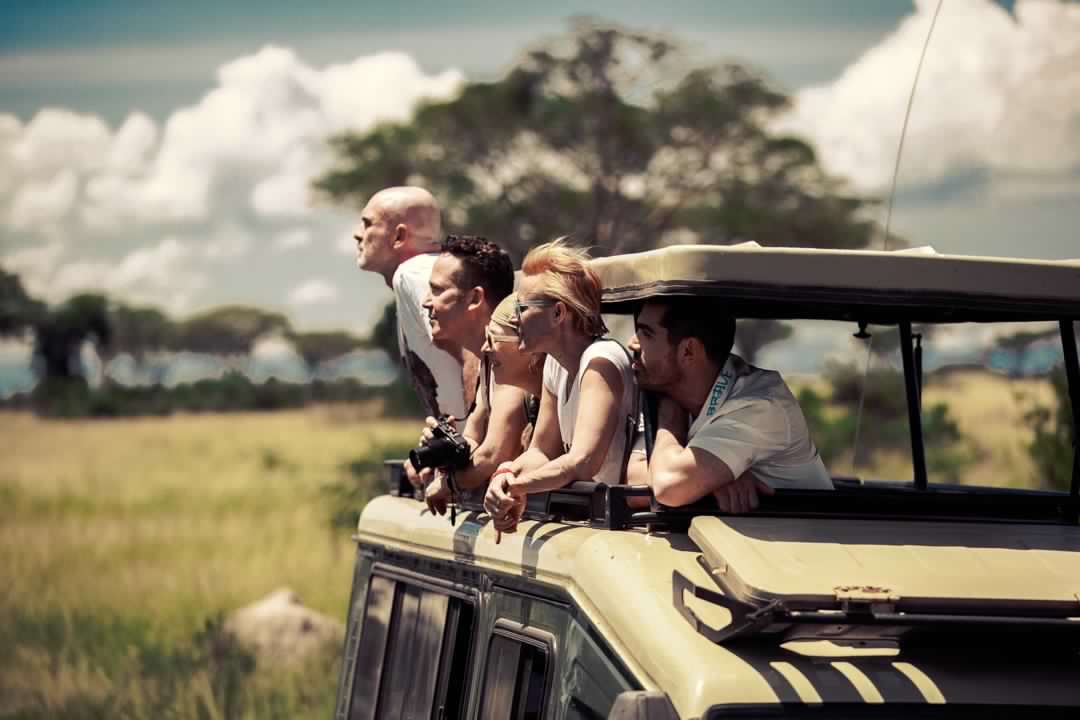 Coaster Bus – The mid-sized bus is one of the most requested group cars in Rwanda carrying a maximum of up to 30 people. Features a high roof with roof racks and well-spaced seats. Some coaster buses have a TV set to entertain the passengers during the road trip.
Safari Mini Van – This customized 4×4 car is the perfect car for group safaris in Rwanda. Seating between 6 to 8 people, it's the ideal group vehicle for small families or friends on vacation. The safari van can handle tough terrain with AC , a fridge box and adequate space for cargo in the rear.
Bus – The big bus can carry up to 80 people and is the perfect vehicle for large groups for example tourists on convention meetings and students on a school road tour in Rwanda. Buses offer roof racks for passenger-cargo plus a side boot for heavy luggage that won't fit in the passenger compartment.
Super Custom – Another mid-sized van manufactured by Toyota, the Hiace is an ideal van to hire for leisure and business tour around Kigali city. The van features a sun-roof with comfortable seats in a well-air-conditioned interior not to mention the spacious cargo space in the rear.
Safari land cruiser – ranked highly among 4×4 cars for hire in Rwanda and Africa at large, the supreme 4×4 customized safari land cruiser is perfect for small group or family or not more than 8 people, featuring a pop-up roof and cooler box with high ground clearance that allows it to traverse even the toughest terrain.
Are you a tour leader looking for the perfect transportation for your group road trip in Rwanda , the above four vehicles should be on your list? We at Rwanda Car rental Services can offer you any of the above cars along with a driver at affordable rates, just let us know the dates you wish to travel plus number of people and we will arrange a suitable car.
Contact us now – you can send an email to info@rwandacarrentalservices.com or call us now on +256-700135510 to speak with our team.
Bula