Planning for a Rwanda trip this season and perhaps you are looking at how best you can have it smooth?  One of the crucial things to consider is the rental car and you can best prepare for it after knowing the rental price. It is a good way to start your trip in the right car knowing that you got it at a worthwhile price. Different Rwanda car rental companies have different prices for similar cars and also the same company could charge different prices for the same kind of car. This is due to a number of factors which include the following;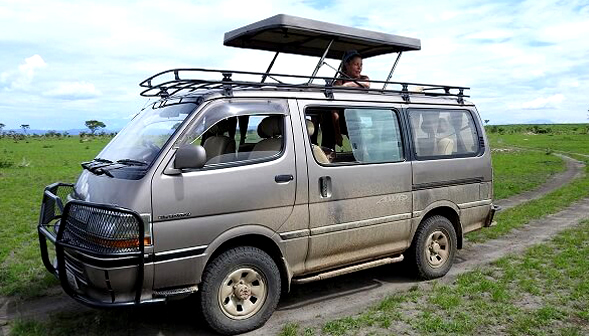 1- Car category
One of the major factors that affect the price of rental cars is the category of the vehicle that you wish to rent for your trip. Cars categorized under the small SUVs and saloon cars are more affordable compared to the 4X4 station wagons, minivans and other luxury cars. And the car you hire depends on the purpose of the trip and the number of travelers plus your destination.
2- Car engine
Depending on the kind of engine of the car, you will be required to use a specific type of fuel. Therefore, you need to choose a car with an engine with efficient fuel consumption. Comparing diesel engines to petrol-fueled engines as these are the most used; diesel engines prove to be better. It is advisable therefore that you can save money by hiring a car with a diesel engine.      
3- Car brand         
Car enthusiasts know very well that car brands from Germany, US and UK have higher prices than those from China and Japan. The brands are popular and known for their high value on the market, as their mileage, durability, use and style are greater. For business trips, safaris and research projects, most car rental companies offer Toyota brands. On the other hand, luxury cars such as range rover and Mercedes are customized for special events and luxury travel.
4- Company reputation       
A rental car company that is already well established and boasts great reputation offers high prices for their cars. This is as a result of the reviews from the past clients and their high quality of services. However, not all companies with high prices should be trusted, instead, take some time and read through the reviews of the company to know if they are a trusted company.
5- Season of travel
The high season in Uganda is characterized with increased number of tourists in the country and this means that most services including transportation are on higher demand. Because of this, most service providers increase the prices of their services, the same applying to rental cars. Booking a rental car during or towards such a season leads to payment of higher prices. You can travel during the low season depending on the purpose of the trip or alternatively book early enough.
With the above few main factors known to influence car rental prices in Rwanda, we hope you can now make a confident decision when hiring a car in Rwanda this 2022 season. If you want to book with us today, simply send an email to info@rwandacarrentalservices.com or call us now on +256-700135510 to speak with our reservations experts.