A road trip to a remote destination will always require the best car for the job; rough terrain, steep & slippy slopes during wet conditions are no easy task especially if you are driving a simple sedan. Rwanda is the land of thousands hills and so if you plan on touring a hilly region like Rwanda, you will surely need to rent a 4×4 car in Rwanda– it could be with a driver or on self drive but best believe it's the perfect car for off the beaten track road trips.
We present to you 3 of the best 4×4 cars to book when in Rwanda for safari, research or long term business project.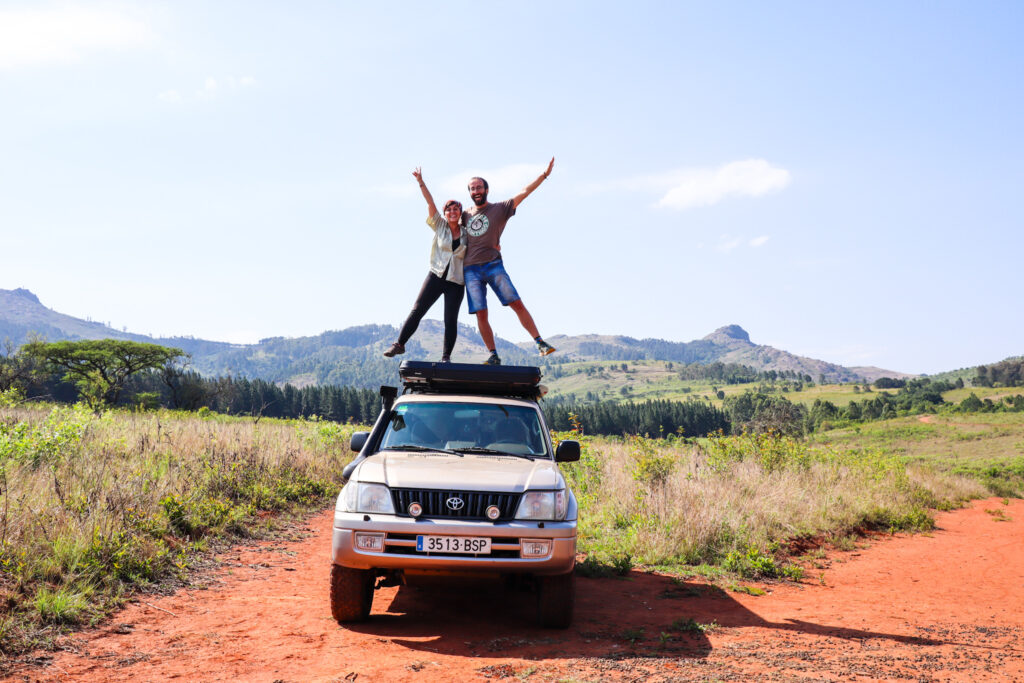 1- Land Cruiser Prado – When it comes to road trips along murram surface, no 4×4 car does it better than the Land cruiser prado; the toyota made SUV can carry up to 5 people with AC and adequate space for cargo in the rear.
2- Safari Land Cruiser – This is the most popular & rented safari car in Africa featuring a pop-up roof, AC and freezer ideal for camping trips. The spacious cargo space in the rear plus leg room space ensure passengers can travel comfortably and when you add on the high tires, you just know that you got the perfect 4×4 car.
3- Nissan Patrol – Another car that truly describes what 4×4 is all about is the Nissan Patrol; this station wagon looks like a all the land cruiser but with a different exterior body , it can accommodate up to 5 people comfortably with adequate space in the rear
4- Rav4 – This is by far the cheapest and most affordable 4×4 car for hire in Rwanda , it can handle both park terrain and business trips in Kigali city with AC and cargo space in the rear not forgetting the beautiful eye-catching exterior.
Planning a safari or road trip to a remote destination in Rwanda, the above mentioned 4×4 cars should be on your list depending on the number of people and cargo. You can rent a car online with Rwanda Car Rental Services, simply send us an email to info@rwandacarrentalservices.com or call us now +256-700135510 to speak with the reservations team.