Road or traffic signs are symbols usually erected above or at the side of the roads to give instructions and information to all road users. In Rwanda, driving is done on the right hand side unlike the other East African countries where all drivers have to keep left. Traffic signs are used in order to improve on road safety and they need to be observed by all road users for example while on self drive in Rwanda so as to avoid road accidents and generally to enhance traffic safety.
Before attempting to drive you must know what traffic signs and road markings signify as they are divided into three categories that is to say regulatory, information and warning signs. Below are the common signs you will come across when you self drive Rwanda this season.
1. Speed limit sign.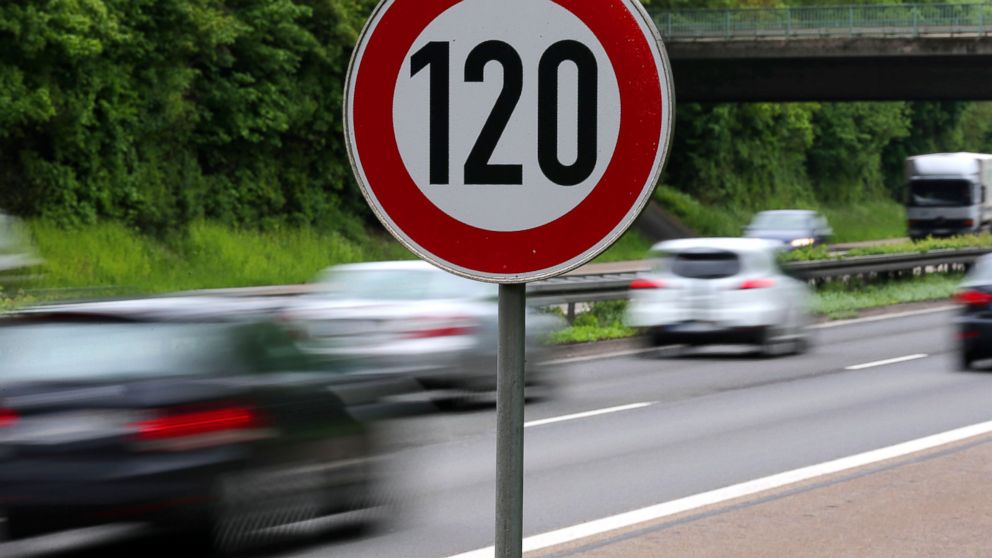 This is a very essential traffic control sign used to set a maximum speed at which cars should move on particular stretches of the road. Speed limit signs are set per hour and differ in the limit depending on where you are driving from. Speed limits are enforced by national and regional traffic police of Rwanda and have to be followed critically in order to avoid falling into trouble.
2. Stop sign
This is a traffic sign that notifies drivers that they have to stop and make sure no cars are coming through before proceeding into the main road. Generally stop signs appear at the junctions of the major roads. Once you approach a stop sign it does not matter if the road appears quiet and free, you have to stop and critically analyse that no other car is coming through before entering the major road.
3. Yield sign
A yield sign can also be called a "give way" sign deigned to indicate that a driver must slow down or stop if necessary in order to give way or let the other driver on the other approach proceed hence yielding the right of way to that car. Yield signs usually appear near junctions and roundabouts. Once you see this sign, you must give way to any vehicle on the major road ahead. Do not proceed out into the main road until you are sure that it is safe.
4. Traffic lights
Traffic lights are designed in three different color phases that is to say red, yellow(amber) and green. The red light is a stop sign and all cars must do as instructed. The yellow (amber) light warns you that the light is about to change to red therefore it simply tells you to get ready and finally the green light allows you to proceed with movement to according to the direction denoted. You should be very cautious during your self drive in Rwanda not to dismiss the lights as you risk getting into an accident or even worse.
5. Zebra Crossing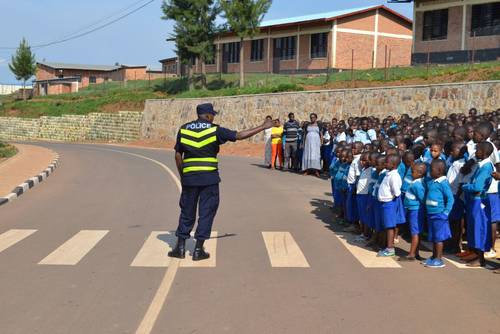 A zebra crossing is a sign with a distinguishing feature of black and white stripes that resemble the coat of a zebra marked on the surface of the road. The zebra crossing symbolizes rights of way to the pedestrians. Once you come across a zebra crossing sign, you must stop so that pedestrians cross the road then you can proceed with your journey. Failure to respect this sign might cause severe injuries or loss of lives.
6. No overtaking
The no overtaking sign is a regulatory sign that gives drivers an order not to overtake as it could be risky and dangerous to do so. The no overtaking signs are usually located on bends and in hilly places. This no overtaking restriction ends when the lines in the road change to a broken white line from a continuous white line. Failure to follow this sign is a serious crime in Rwanda as it could cause an accident.
7. No parking
The "No parking" road sign is a regulatory sign designed to restrict drivers from parking in a specific place unless he/she is just dropping or picking up a passenger or goods and that should be done in less than five minutes. Parking a car in the restricted zone/area is very risky as you could be penalized and it can also get you knocked by other drivers.
8. Men at work signs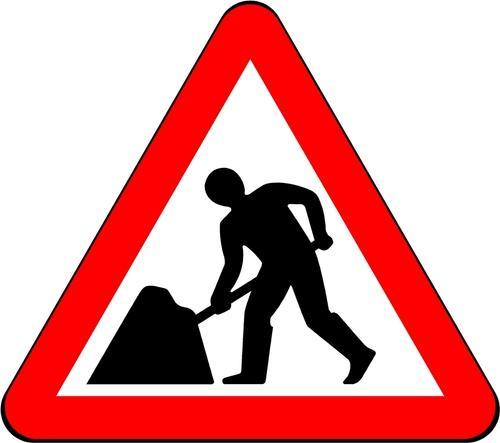 Men at work signs are temporary warning signs which are used to alert or inform drivers of road works ahead. These signs are usually brightly colored for easy visibility as they can be noticed above all other traffic signs on the road. These signs are put specifically to warn against careless driving therefore once you approach a men at work sign, you are advised to slow down and drive with more analysis as some times the road may be narrowed or diverted.
9. No U-turn sign
The No U-turn sign is indicated with a curved arrow that shows a U-turn and a bold Prohibition symbol cutting across/over it. This sign indicates that the driver can not change the direction to which they are moving to the opposite direction (turn back) in that particular area. This sign has to be observed and failure to do so can cause accidents which result into destruction of the vehicle, injury and sometimes loss of lives.
10. Emergency vehicle warning signs
This is a rarely seen but one of the most important warning signs. These signs alert drivers about emergency cars that are coming through for example vehicles from fire stations, ambulances from hospitals and other emergency cars that could be entering the road. Once you approach an area with an emergency vehicle warning sign, refrain from pulling over and keep the road clear for the emergency cars to pull in or out of the emergency station because they are usually very fast and have limited warning for other drivers. Proceed with your journey only after you are sure that there is no other car coming through because it could knock you.
Planninng to self drive Rwanda this season , follow the above traffic road signs and you wont have to worry about any accident or traffic police penalty. To rent a car in rwnda for sefl drive trip or driver guide tour, simply get in touch with us by sendinng an email at info@rwandacarrentalservices.com or you can call us directly on +256-414699459 or +256-700135510 to speak to the reservations team.