Traffics signs are symbols set up aside of the road giving information and instructions to all road users. While driving in Rwanda, you are required to maintain the right-hand side whilst in other East African countries you keep left. Traffic laws and sighs are provided to ensure safety on the road. If you prefer self drive in Rwanda over being driven by a professional, you need to observe all road signs to avoid getting behind the wrong side of the Rwanda traffic.
Rwanda Car Rental Services presents to you some of the top Rwanda traffic signs to follow when on self drive road trip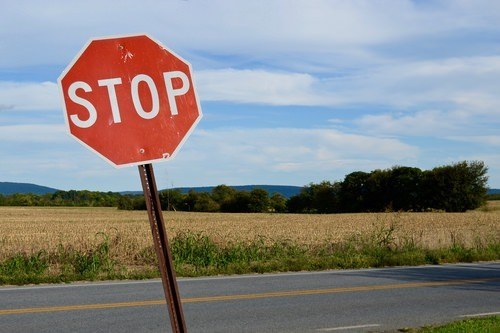 Stop sign
This symbol demands all drivers to first stop driving and observe clearly that there are no vehicles coming and then proceed driving into the main road. You can find these at the junctions of most of the main road networks in the country.
Speed Limit Sign
The traffic sign is designed to regulate the speed at which vehicles are required to move especially on a particular point of the road. The maximum speed limit differs from different regions depending on where are driving from and they are always set per hour to all road networks. They have been set by the regional and national traffic police officers in Rwanda and they critically followed.
Yield signs
This is also known as a give-away sign. This commends the driver to slow down or first stop to allow other vehicles to pass. In Rwanda, you meet the yield signs at the roundabouts or close to the junctions. Once you see this sign you must obey and yield to the right way to the car and do enter the road until you understood it is safe.
Traffic Lights
Just like any other country traffic lights in Rwanda have been designed in three different colors such as green yellow and Red. The Red lights sign commands drivers to stop, the Amber yellow lights warn you to get ready and the green lights sign allows you to go or continue with your movement as directed.
No Parking
This restricts drivers from parking in a given space apart from picking a passenger or dropping goods. However, this has to be done in less than 5 minutes. In case you fail to obey to this symbol; you can be given a fine or even be knocked by other vehicles.
No overtaking
This is a warning given to the drivers instructing them not to overtake since it can be dangerous at that time and cause accidents. You will find these road sighs in hilly areas and bends. The no overtaking signage comes to an end when turning to a broken white line emerging from the white line continuation. This can be a serious crime on Rwanda road in case you fail to submit to this sigh.
Zebra crossing
Just the word goes, sign looks exactly like the skin of a zebra featuring the black and white stripes drawn on the road. This is designed for drivers to respect pedestrians crossing the road. It commands you to stop and let them cross before you proceed with the journey.
No U-turn signs
The symbol looks like a curved arrow as well as a bold prohibition sign cutting over it. It communicates that the driver can never change direction from this particular place. We advise all drivers to take note of this because to do so can result in accidents and loss of life.
Men at Work signs.
These are warning communications on particular roads used to alert drivers about the temporary road works happening on the road ahead. These symbols have a bright color for easy identity compared to other road signs. It is important to note that sometimes the roads may be diverted or narrowed.
Emergency vehicle warning sighs
It is unfortunately that this sigh is rarely seen but it is a cruel warning so as you can drive carefully. This symbol communicates emergency situation on the road such as fire stations, when emergency cars are entering the Road therefore whenever you encounter this symbol be careful, alert and obey to save your life. It is advisable to continue moving only when you are sure there are no other cars coming because you may cause an accident.
If you planning to self drive Rwanda this season, then you should be humble and follow the above traffic signs or fall victim of an accident or fine from the Rwanda traffic police. For further inquiries, feel free to contact us by sending an email on info@rwandacarrentalservices.com or you can call us directly on +256-414699459 or +256-700135510 to speak to the reservations team.