For quite a long time, the original East African countries were the popular safari destinations but Rwanda has now emerged among the top-visited destinations in the region regarding tourism. With a combination of a transformed city, a stunning hilly landscape, interesting wildlife plus a rich culture, Rwanda has it all to offer lifetime memories of travel. For wildlife and primate enthusiasts, every traveler's package includes gorilla trekking and/or chimp tracking and they are some of the highlights and captivating tour activities to do in Rwanda. You can rent a car for self drive to the parks or decide to hire a driver in Rwanda to take you around.
Historically and largely known for the 1994 Genocide that left the country in pieces and agony, Rwanda has strived and been successful in creating a safe, peaceful and beautiful country. The people are friendly, services are of quality and almost every visible remaining of the genocide has been turned into an attraction of its kind hence diversifying tourism.
In this article, we bring you the top tourist destinations in Rwanda that you ought not to miss if you are planning for a safari to the country.
Volcanoes national park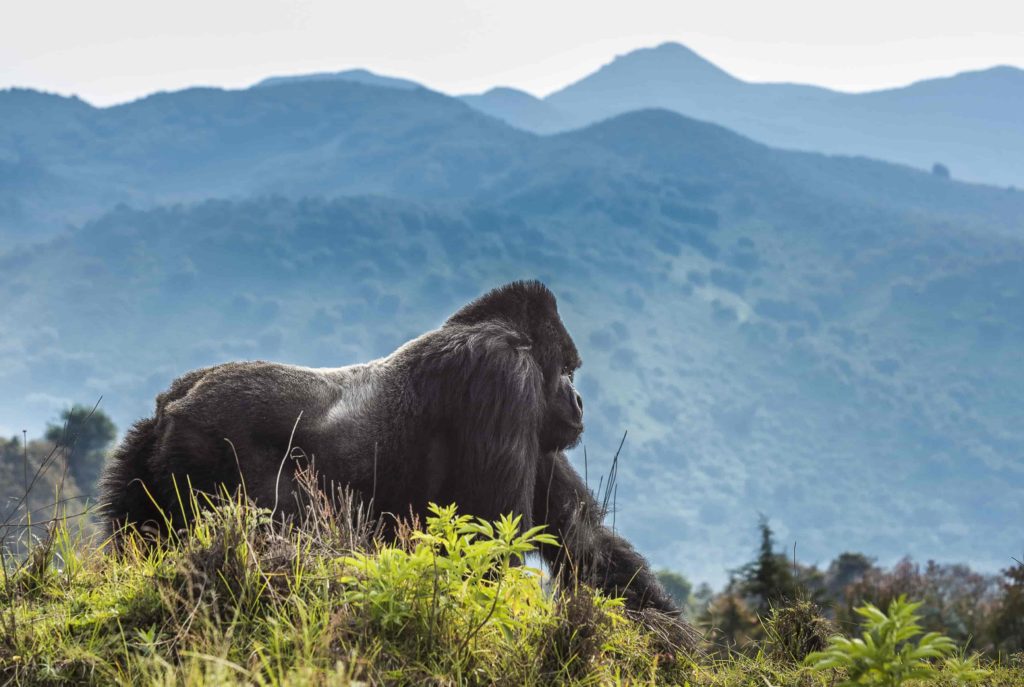 A guided adventure gorilla safari in Volcanoes park is the highlight for most travelers to Rwanda. It is an exhilarating experience of hiking through the forest of Volcanoes national park and coming across the family of giant mountain gorillas. The 62 sq.km park is located in the northwestern part of Rwanda and is part of the Virunga Conservation Area. Volcanoes national park is bordered by Mgahinga national park in Uganda and Virunga national park in DR Congo which are homes to the endangered mountain gorillas.
To trek in Volcanoes national park, you need to obtain a gorilla permit which costs US$ 1,500.it is advisable to book for the permit early enough, about 6 months prior to the date of travel. Volcanoes national park also harbors the last surviving golden monkeys. They are a species of Old World monkey and they are considered the prettiest; with a golden-orange mark on the back and upper flanks.
If you want to learn more about mountain gorillas, you can visit Karisoke Research Centre located near Musanze town. It was started by Dian Fossey during her study and conservation of the primates. In addition, her tombs as well are worth a visit to honor her for the great effort and the legacy left.
Nyungwe Forest national park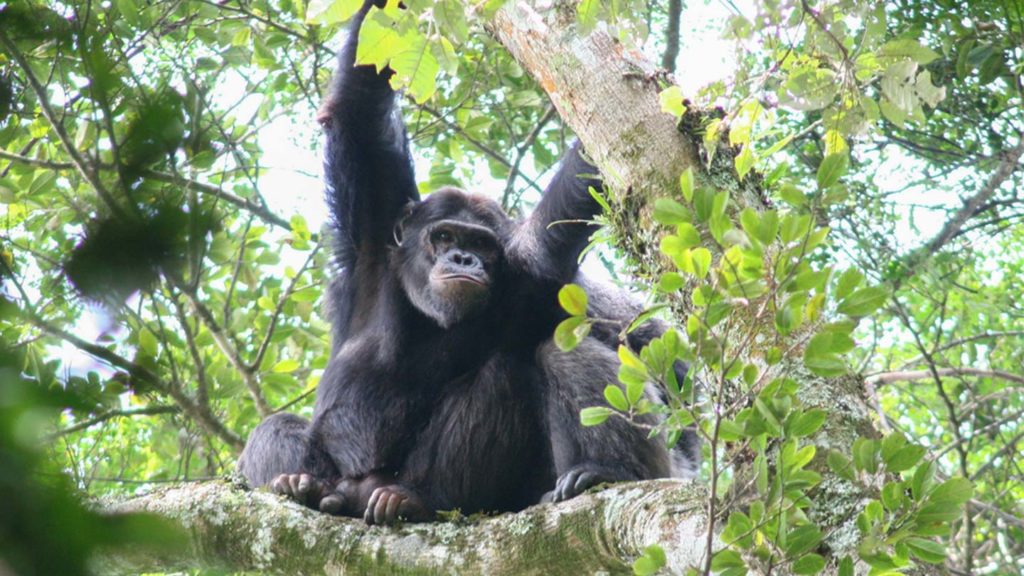 A canopy walk and a chimpanzee trek in Nuyngwe forest are equally electrifying. Climbing and sloping on the rugged terrains of Nyungwe forest to look for our closest cousins, the chimpanzees and finally coming across the habituated family is one of the lifetime memories that happen to most of the people that visit the destination. With the guidance of a park ranger, the trek starts from the starting point at Uwinka, penetrating into the forest and search for chimps. A number of other primates, mammals and birds are encountered.
A visit to Nyungwe without doing the canopy walk makes the adventure incomplete. This exhilarating activity involves a hike first from Uwinka Visitors Centre to the canopy bridge. Covering a length of about 91 metres, the bridge is suspended about 50 meters above the ground and hypes your adrenaline. The walk offers stunning views of the top of the forest, sightings of primates and seeing a number of forest birds. In case you can't walk up on the bridge, an alternative of hiking in any of the 15 trails of the park is an excellent decision to explore one of Africa's oldest forests.
Kigali Genocide Memorial Site
It is almost three decades after the most horrible occurrence that has happened to Rwanda. The 1994 Rwanda Genocide not only left hundreds of thousands of people dead in just three months but also traumatized the survivors and gave a huge responsibility to the next leaders to rebuild the entire country.
The shocking massacre in history is the reason for dark tourism in Rwanda today. Various memorial sites were established in different parts of Rwanda to give a clearer understanding of what took place in 1994. At Kigali Genocide Memorial site, tourists have an opportunity to read some of the names of different people that lost their lives, listen to stories of survivors and watch images depicting the genocide.
Among the sections of the museum is a Children's room showing the little innocent victims that were killed. Their portraits are displayed in the room to keep them in memory.
Akagera national park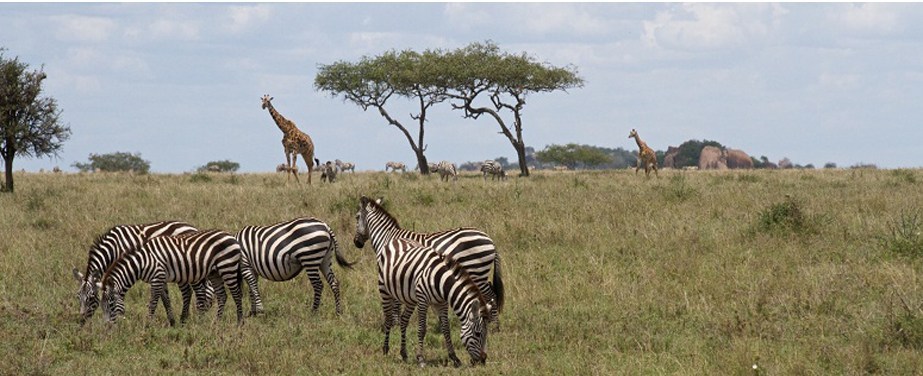 Once underpopulated regarding wildlife numbers due to hunting and other illegal activities by encroachers on the park, Akagera was revived due to efforts and protection by African Parks Organization. Akagera national park is the only savannah national park in Rwanda and makes a trip more interesting because it is home to the Big Five. Game drives from the south to the north of the park reward tourists with sightings of giraffes, zebras, elephants and numerous antelopes. Lions and rhinos were successfully introduced in the park and can be spotted on occasions.  
The park has many rivers, lakes and wetlands which are habitats for different animals such as crocodiles. The thrilling boat cruise on Lake Ihema is full of watching hippos and countless birds on the shores of the water body and the surrounding shrubs.
Akagera national park is an easy-to-reach destination, it takes about 2 hours and a half from Kigali. You can rent a car for self drive or hire a car with a driver for a guided safari.
Lake Kivu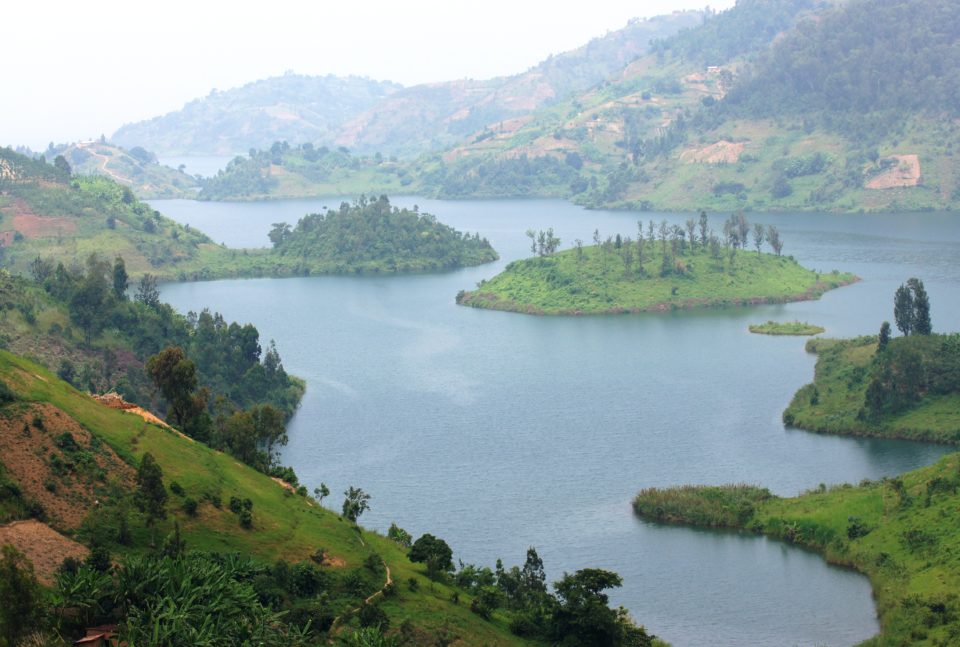 This lake located in the Great East African Rift Valley is one of the prime destinations in Rwanda because of its beauty and cool breeze which offer a lovely environment for rejuvenation. The magnificent mountains surrounding Lake Kivu are good for photography while the sandy beaches call for a relaxation after the tiresome work or adventure.
There is an accommodation for everyone at Lake Kivu ranging from budget guest houses and lodges to up-market hotels.
Kigali City
It is true that Kigali is the cleanest city in Africa. If you have been to the rest of Africa, you can witness the organization and neatness of Kigali city by the first impression it gives on arrival. Well established buildings and transport infrastructures, clean roads in a good condition plus clear traffic signs and road users respecting the rules because of the strict laws. This status alone brings a zeal for many people to travel to Rwanda.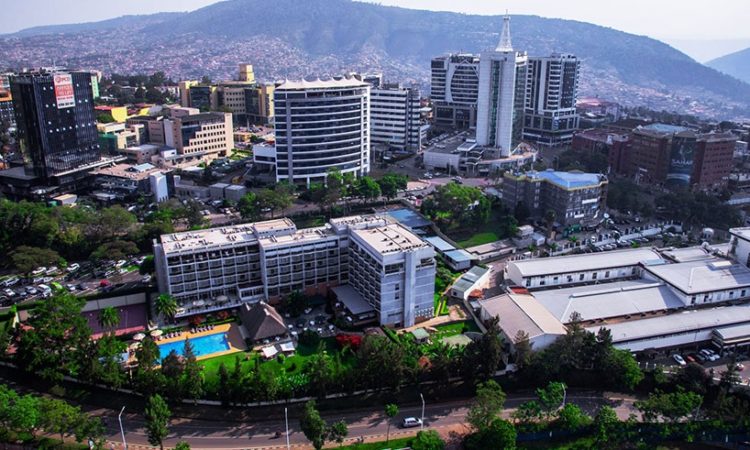 Kigali city is also a great destination on its own. It hosts a variety of historical and archeological sites, infrastructures with interesting stories attached and several fascinating accommodations. Often, some tourists only spend a night in Kigali and proceed to national parks but a city tour in Kigali adds lots of experience to your safari. Places to visit in Kigali include the Kigali Genocide Memorial, the Museum of Natural History, Nyanza Genocide Memorial, the Presidential Palace Museum, Inema Arts Center, Hotel des Mille Collines and Camp Kigali Memorial.
For a more adventurous time in Rwanda, get a package organized by an expert tour operator to allow you enjoy much and better in a shorter period, even for travelers with limited days for the vacation. Mumwe Safaris is at your service with pocket-friendly trips to any preferred destination (s) in Rwanda. For details and reservations You can contact us today through info@rwandacarrentalservices.com or make a call on +256-700135510 or +256 414-699459.