What first comes to people's minds when you talk about Rwanda is the mountain gorillas and the genocide events. But there is more to Rwanda than tracking gorillas and city tours.
The Land of A Thousand Hills is home to 3 main national parks and a variety of other captivating tourist attractions open to travelers of all types planning a Rwanda safari vacation. We present to some of the top 5 things to do during your tour around Rwanda.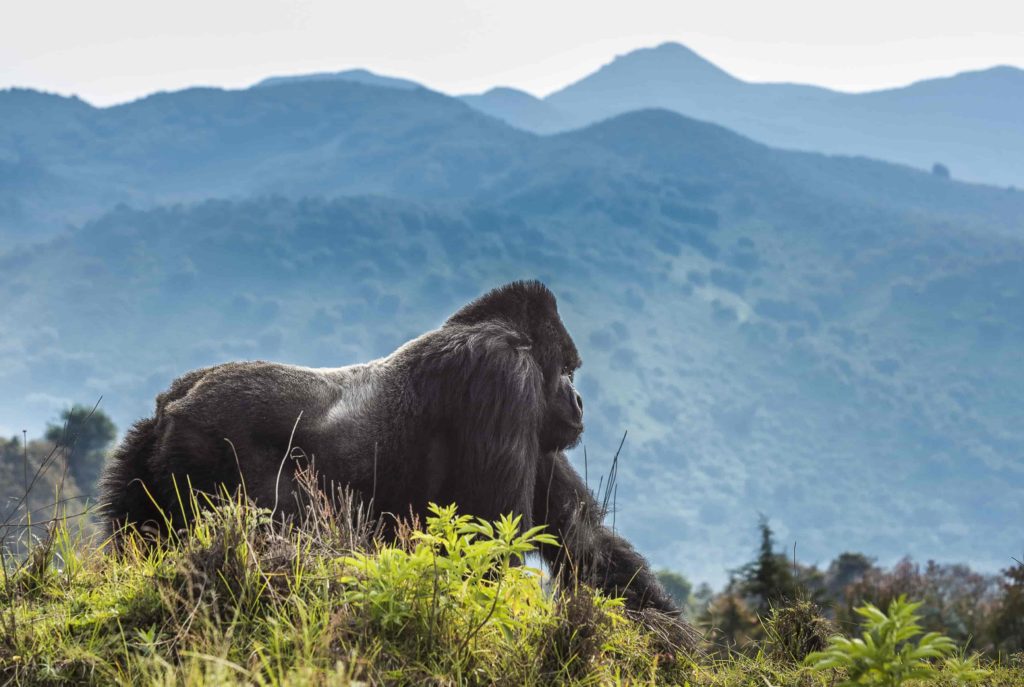 Tour Kigali City – Regarded as the cleanest city in East Africa, the capital of Rwanda is a buzzing place with good roads and communication. The city is home to a variety of tourism sites with the most popular being the genocide memorials and art museums plus other sites like Hillywood (Rwanda's film industry), local markets, bars & restaurants for relaxation and entertainment.
Go Gorilla trekking – Travel northwest into the Virunga ranges and track down one of the most endangered species in the world; the mountain gorilla. A gorilla permit costs US$ 1500 but it's all worth it when you stare down in the eyes of these gentle giants. The trekking experience through the forest is one to savor as you will encounter other primates, birds and plant species you have never seen or heard of before. You will also get a chance to visit the late Dian Fossey's grave and research center when in the park.
Embark on a game drive – Akagera park is Rwanda's most popular wildlife park home to a variety of mammals and birds not to mention beautiful landscapes and water bodies. An early morning game drive and boat cruise on Lake Ihema will offer you the chance to encounter wild animals and birds including elephants, zebra, giraffes, lions, buffaloes, several antelope species among others.
Track chimpanzees or golden monkeys – Unlike gorilla trekking safari in Uganda, tracking gorillas in Rwanda is very costly, so why not go for a much cheaper option by visiting Nyungwe forest to track chimpanzees (man's closest relative) and home to a variety of other primate species OR go to Volcano park and track down the infamous beautifully colored golden monkeys.
Visit Kibuye town – Situated just 133 km east of Kigali city on the shores of the beautiful Lake Kivu is Kibuye; one of the best places to relax and have fun with friends and family. There are numerous luxury and budget hotels and lodges along the shore and all offer quality accommodation.
There are plenty of other activities to do but the above five top the list, So whenever you plan on doing a safari in Rwanda; don't forget to add the above to your itinerary.
You can book a Rwanda safari package online with Rwanda Car Rental Services, just let us know the dates and parks or attractions you would love to see and the reservations team will craft an itinerary based on your budget and personal interests. Contact us now by sending an email to info@rwandacarrentalservices.com.