Car hire has become a popular trend for travelers in Rwanda for trips around the city and to the countryside and this has attracted a lot of car rental agencies in the country. Therefore, as you search for a car rental company for your upcoming Rwanda safari adventure, be ready to see a variety out of which you have got to select only one. They all promise to offer great deals and well serviced vehicles! This makes it challenging for potential travelers to choose a trusted car rental company.
In this article, we bring you the most important things to consider when choosing a car rental company in Rwanda and have your travel needs perfectly catered for;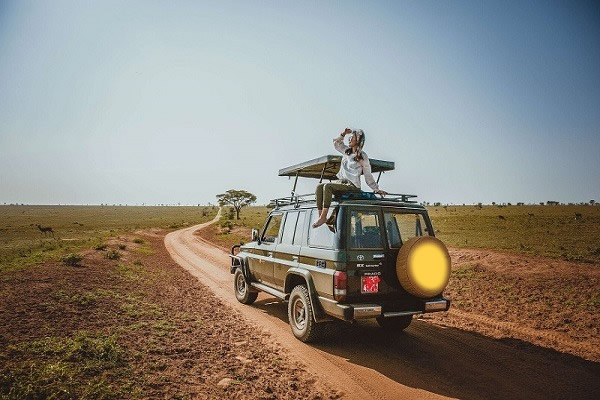 Company reputation
One of the first things to do before going far in the reservation process for your car rental is to find out what the public knows about the car hire company or agency. This is possible by using online testimonies including TripAdvisor and safari bookings among others. They display some of the reviews of the previous clients explaining their experiences with the car rental companies and if they or do not recommend the use of their services. With these reviews, you can tell if a company is reliable, competent and trustworthy.

Easy booking system
Travelers are advised to rent a car from a company with just a significant process for reservation. The paper work should not be too much and it should have an alternative for online reservation for clients who can't make it to their office premises. This offers convenience to clients to easily book regardless of one's location and how much time they have.

Insurance and policy varieties
Different car rental companies have different rates for their services because of varying items in the insurance cover. Always remember to find out what is included in the rate to be sure of what you are paying for before confirming your booking. Read through the car hire insurance deals and policies of different rental companies and choose what suits your needs.

Consider different car rental prices
When finding out the price range of a rental car of your interest, it is advisable that you check the rates of different companies for the same vehicle. If a company's price is too high or too low from what most of the other companies charge, then don't go for that. It means that they are overcharging if rates are very high or offer unreliable services if rates are too low.

Customer care services
During the reservation process just before you pick your rental car, take some time to visit the company offices if possible and meet the team of the car hire company that is going to offer you the service. Depending on how you are attended to at office, you can tell how fast or slow they would assist or intervene in case of any emergency during your trip when you need their help.

Qualified drivers
If you are planning to hire a driver for your Rwanda trip, remember to inquire thoroughly about their skills and qualifications to be sure you will be in safe hands during travel. Find out if the driver is knowledgeable with most of the routes in Rwanda more so the destinations where the client is planning to visit.

Planning for a trip to Rwanda this season and you are looking for a trusted car rental company for your travel needs? We at Rwanda Car Rental Services are at your service with well-serviced cars and good customer service. We have a fleet of well-serviced rental cars in Rwanda ideal for self drive & driver-guided tours . For bookings, contact us through info@rentadriverrwanda.com or +256-700 827247 / +256-700135510.