The experience of coming upclose the majestic mountain gorillas in their natural habitat is more than just incredible. Of the three countries where you can see mountain gorillas in Africa, Rwanda is known for its luxury gorilla safaris. The other two countries where you can go for the gorilla trekking adventure are Uganda and the DRC.
In Rwanda, gorillas are found in volcanoes national park located in the north western part of the country. It is part of the Virunga Massif and can be perfectly accessed by road with a 4X4 safari vehicle. The park has 11 habituated gorilla families and about 88 gorilla permits are made for each day.
How to book your gorilla permit in Rwanda
Note that there is no single safari company in Rwanda that sells gorilla permits directly. Instead, they book on behalf of tourists by booking with Rwanda Development Board which is the government body in charge of selling the permits.
Requirements for booking Rwanda gorilla permit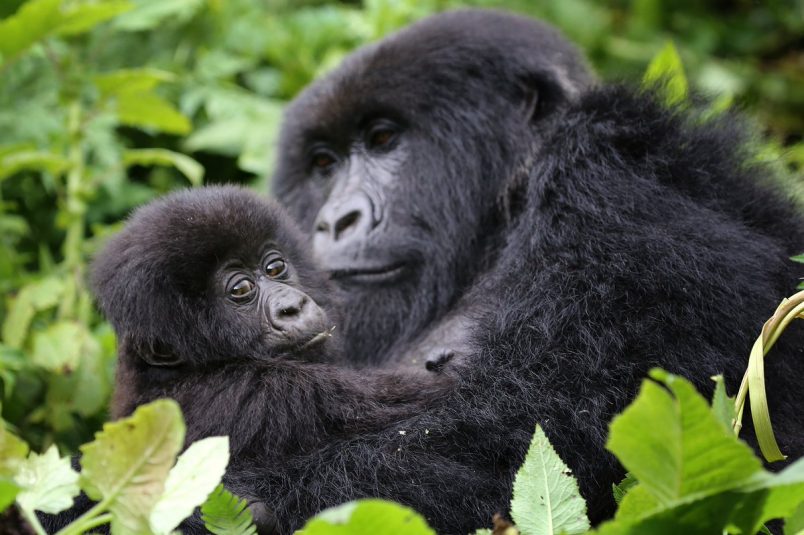 Copy of a valid passport
The gorilla permit is booked with the identity of the traveler. Therefore they are required to submit a copy of a passport valid at least 6 months from the travel date.
Date of trekking
When inquiring about the gorilla safari in Rwanda, the traveler is required to submit their dates of travel. This helps us to find out the availability of the gorilla permits since they are normally on high.
Age limit for trekking; 15 years and above
To go trekking in Rwanda's Volcanoes national park, one must be 15 years of age and above.
Transfer of the fee in 24 hours
Clients are expected to transfer a percentage of the safari price for reservation of their permits. After hearing from RDB about the availability of the permits on specific days, it is important to get them booked early otherwise, they could be sold off leading to interference of the safari plan.
The gorilla trekking adventure
After briefing, expert trackers and guides lead the tourists from the starting point- the park headquarters in Kinigi into the forest to look out for the apes. Once spotted, you are allowed to stay with them for an hour and thereafter get back to Kinigi.
Rwanda is an incredible choice for gorilla trekking and is mostly known for offering luxurious gorilla safaris. Whether you want to have this awesome adventure with your family, friends or solo, expect a wonderful experience in Rwanda. For safari bookings, get in touch with us through info@rwandacarrentalservices.com