Renting a car is one of the main things to consider when planning your safari to Rwanda for it makes the trip more enjoyable and flexible. Some travelers borrow cars from relatives in Rwanda, others plan to use public means but since both these are not really reliable, many find it a better option to rent a car and indeed it is a better option because it makes your stay and movements in a foreign country more comfortable. Being the best option to rent a car for your trip in Rwanda, you should be mindful who your service provider is as this can greatly affect your trip yield. There are many car rental companies in Rwanda but before confirming your booking with any, consider the following.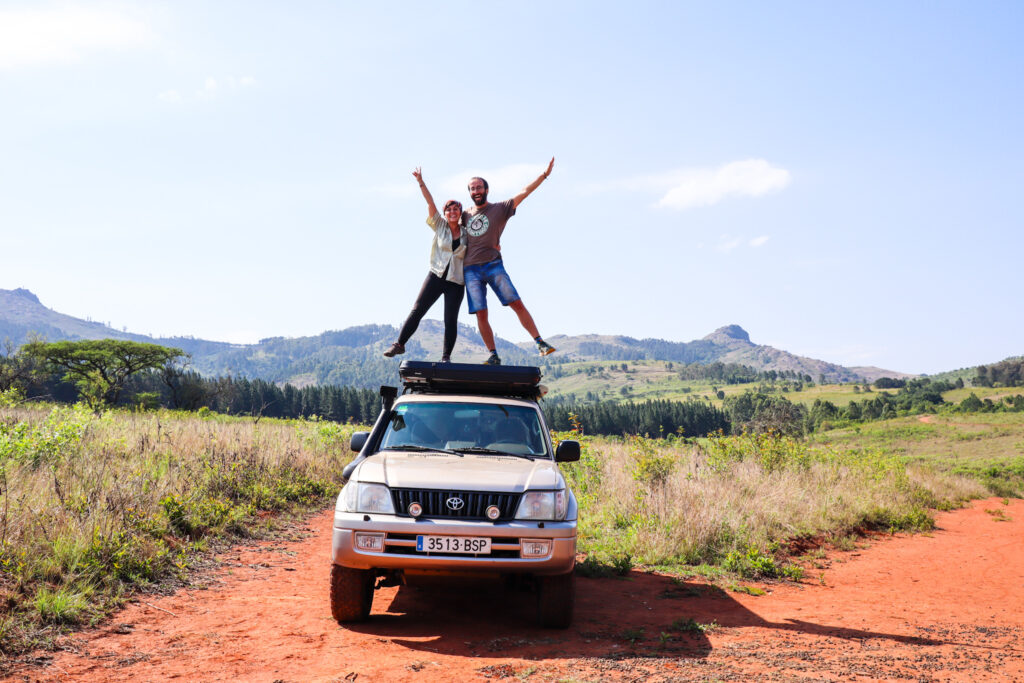 Cost of car hire
Car rental companies cost different cars differently, so while you wonder which company to use, consider the cost of your car of interest. The price should be pocket friendly, however you should be careful with abnormally low prices as some of them may be secondary to poor service like bad car mechanical condition, offering a different car from the booked one or even poor time management. So after comparing prices from different companies, choose to go with one offering a reasonable price that is not abnormally low and not very high but one that suits your budget.
Reputation
The company's reputation is also a paramount thing to consider when choosing a car rental company in Rwanda. Do not just go by any company around the internet, but check out on the company profile, reviews from previous clients and see if there is any controversy on the company that could affect your booking with them, if there isn't any, you can proceed with your booking keeping other factors constant.
Insurance
Different companies have different insurance policies and terms for their cars, so do not assume that a particular company offers comprehensive or third party insurance, instead inquire and get to know which policy they use. For some companies, their insurance policy covers the car only, others include the clients' life and property while for other companies, you have to buy insurance for both your life and the car, so have this clear as you make inquiries and know how much you will spend on insurance.
Mileage offered
While some companies provide unlimited mileage for their car hire package, others provide limited mileage in that in case you exceed it, you have to pay for the extra kilometers covered. Inquire from the company what mileage they offer and continue to book if it favors you, before you incur extra unexpected costs.
Fuel
Some companies in Rwanda offer car rental quotes that include fuel while for others, the quotes are less fuel. Other companies offer cars with fuel and expect you to return the car with the same amount of fuel and any deviations from that call for a particular fine and extra charge. Make inquiries from the car rental company about how fuel is to be paid for, such that it is made clear and inconveniences are avoided.
Road assistance
Ask the company whether in case of any breakdown, there is provision of a rescue car and if you have to pay extra cost for it or not. Well, most car rental companies in Rwanda provide 24 hour road assistance but don't just assume and take it for granted, instead inquire for clarity such that in case of anything, your trip is not stagnated.
Any extra costs
Always inquire what the quotation includes and excludes and whether there are any hidden costs for your car hire. In case of additional services required like child seats, GPS or camping gear, know what the price for each is and don't think they are included in the package.
If looking out for a car rental company in Rwanda providing quality and affordable services, Then you are in thright place, we offer wide range of rental cars in Rwanda for any kind of travel your into. Contact us on email info@rwandacarrentalservices.com for all your inquiries or call us directly on +256-700135510.