People who are so crazy about nature and love travelling to various destinations on budget enjoy mostly camping trips the most. Camping brings you close to nature and as well create an adventurous safari for the travelers. Be the first to hear the rain drops before anyone else in the four walls of a hotel, you will still be the first to hear the birds singing in the trees and as well be the first to witness the rising sun. Enjoy a camping trip in Rwanda and have best of this beautiful country with best views of the rolling hills from your tents, deep green valleys with rainforests as well.
There are specific sites for camping in Rwanda designated by the government and ministry of tourism as well, these sites have been proved safe for visitors on camping trips in Rwanda. Prepare yourself and get all your camping gear ready and enjoy camping in Rwanda for as many days as you wish.
All camping sites in Rwanda are equipped with shared bathrooms and firewood is provided by the park management, rent camping gear in Rwanda with your travel agent and enjoy your trip to the fullest. There is no running water at the campsite, therefore make sure to carry enough water for your period of camping.
Akagera National park is the best park to do camping trips in Rwanda compared to other national parks. The features open savannah grasslands making it suitable for visitors to  set up camping tents compared to other parks that are forested like Nyungwe and Volcanoes National park.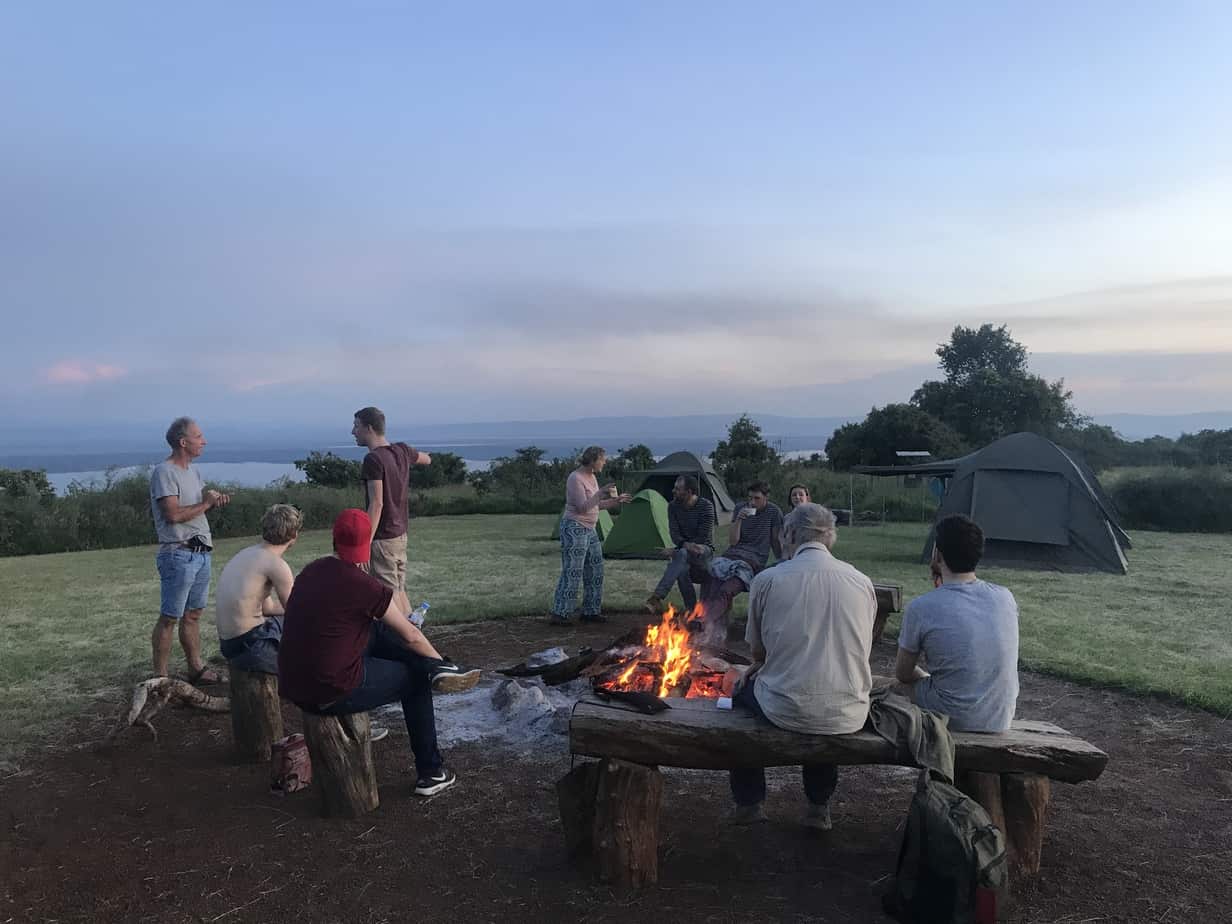 Below are 3 of best camping sites in Rwanda
Mutamba Campsite
This campsite is located in Akagera National park and it is well known for a high population of game that dwell in this park. The site is well protected from harm from the wild animals and to those enjoying their camping trips have a chance to see Elephants, Buffaloes, elands, and variety of antelopes lingering around.
Shakani Campsite
The campsite is beautifully set on the banks of Lake Shakani offering an awesome view of the lake to the far horizon. While at the camp, you can enjoy sport fishing, view of the hippos, a lot of plovers and numerous water birds. Relax and feel at leisure while on your camping trip to Rwanda at this campsite with fresh cool breeze from the lake, who doesn't want to enjoy that feeling??
Muyumba campsite
The campsite is raised on a ridge overlooking the beautiful lake Ihema and Shakani and visitors to this campsite can as well catch a glimpse of Tanzania. This is the closest campsite to the entrance of Akagera National park. if you feel like camping close to  the park entrance, then Muyumba campsite in Rwanda is the best choice.
Planning a camping safari and would love to rent camping gear + car in Rwanda for self drive or guided road trip, we at Rwanda car rental services will be more than delighted to give you all the equipment you need plus strong 4×4 car with roof-top tent (on request). Simply get in touch with us by sending an  inquiry to info@rwandacarrentalservices.com or call directly at 0700135510, 0414699459 .