Kigali is not only the capital and largest city of Rwanda but also famous for its tide and cleanliness that is highly better than all other African cities and it is said to have been founded by Dr. Richard Kandt in 1907. The city is located in the central region of Rwanda covering a total area of about 730 kilometers and divided into three main districts which are Gasabo, Kicukiro and Nyarugenge. Kigali city is built on about four ridges and valleys and it is regarded as the main cultural, business and transport center of Rwanda hence attracting a good number of tourists to the country. This city is also famous for being the host for the 1994 Rwanda genocide that involved mass killing of the Tutsi by Hutu militaries but despite that, the city now has a good structure with beautiful buildings and many other destinations for you to visit and these include the following.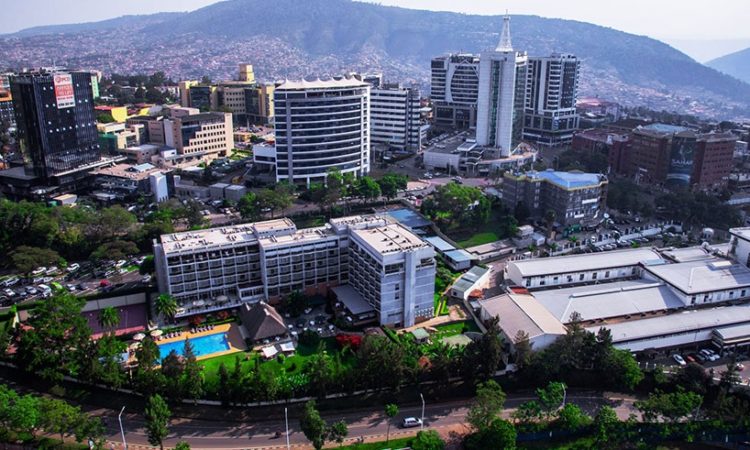 KIGALI GENOCIDE MEMORIAL CENTER
This memorial center contains remains of about 250,000 people that were killed during the Rwanda genocide in 1994 and it was set up as a commemoration for this massacre. This is one place you don't need to miss out on your stay in Kigali if you are to know and evidence the effect of this great massacre as Kigali Genocide memorial center contains many skulls, belongings of the victims like shoes, rosaries, pictures and videos to watch. It is located in Gisozi on one of Kigali's hills which is about ten minutes from the center of Kigali city so as you plan your trip to Kigali, don't miss out on this amazing center.
KANDT HOUSE MUSEUM OF NATURAL HISTORY
Kandt house is the only national museum in Kigali located on Nyarugenge hill and was dedicated to the Germany doctor Richard Kandt who explored Rwanda in search for the source of the Nile and founded the Kigali city. This is a wonderful destination that shows evolution of life describing the different flora and fauna that is found in the national parks of Rwanda and exhibiting live reptiles mainly snakes. While at Kandt house museum of natural history, you will also be able to clearly view the beauty of mountains Kigali, Jali and Shyorongi.
KIGALI CITY TOWER
The Kigali city tower located in Nyarugenge district is the tallest building in Rwanda having 20 stories with an enormous car parking space and multiple retailers that include Nakumatt supermarket, four screen cinema, Bourbon supermarket, restaurants, radio stations, offices among others. The building of this tower was developed by Hatari Sekoko, a Rwandan business man and the construction done by Chinese engineers for about five years right from 2006. The tower was opened in 2011 and it is the only skyscraper in Rwanda, so large that it may take you the whole day to encounter all its premises including all the retail entities. You can't leave your Rwanda trip minus enjoying the adventure of this 20 story beautiful blue building because it will leave you with wonderful stories to tell back home.
INEMA ARTS CENTER
Inema arts center is a beautiful place of art that was opened in 2012 by the two brothers Emmanuel Nkuranga and Innocent Nkurunziza who desired to bring out the best potential of art in Rwanda through drawing, painting, moulding and wood curving. Once in Kigali city, plan to have your way at Inema arts center, a great tourist destination and you will enjoy a great encounter of the beautiful and unique sculptures, paintings and crafts basically made from local material like wood, stone and clay by more than ten talented and creative artists. These products are mainly for sale but even when you are not to buy, you are welcome to take a look and admire the beauty yielded from the effort of these young artists. The Inema arts center also hosts various music and dance performances on particular days of the week where the amaraba and intore dances are performed by girls and boys respectively.
HOTEL DES MILLE COLLINES
Hotel des mille Collines is a four star hotel located in Kigali, the capital and largest city of Rwanda with over 112 self-contained and sound proofed rooms having a serene ambiance. It was established in 1973 and is known to have given refugee to hundreds and hundreds of people during the genocide. The hotel is one of the best and large hotels in Rwanda having three conference rooms, six meeting rooms and spa treatment rooms so make it there and enjoy more amenities like free Wi-Fi, fitness facilities, bars, laundry facilities, swimming pool, grocery, elevator, tennis courts and many more.
If you would like to visit any of the above tourist destinations or make any inquiries contact us via email info@rwandacarrentalservices.com or call directly on +256700135510 or +256414699459. You can decide to hire a car in Kigali city with a driver or opt for the adventure self drive trip, either way we have the right car that suits your budget and personal needs.