Rwanda also known as the 'land of a thousand hills' is a small country covering about 26,338 square kilometers located in east Africa with Uganda, Tanzania, Burundi and Democratic republic of Congo as the immediate neighbors. Despite the small area coverage, Rwanda is gifted with lots of beautiful scenery that include lakes like Kivu and Burera, tea gardens, Virunga volcanoes, cities like Kigali (the cleanest African city), national parks like Nyungwe and much more. On a self drive safari in Rwanda, one is able to drive comfortably, at one's own pace to various places of enjoy adventure and below are the top five places you don't need to miss out in Rwanda once on a self drive.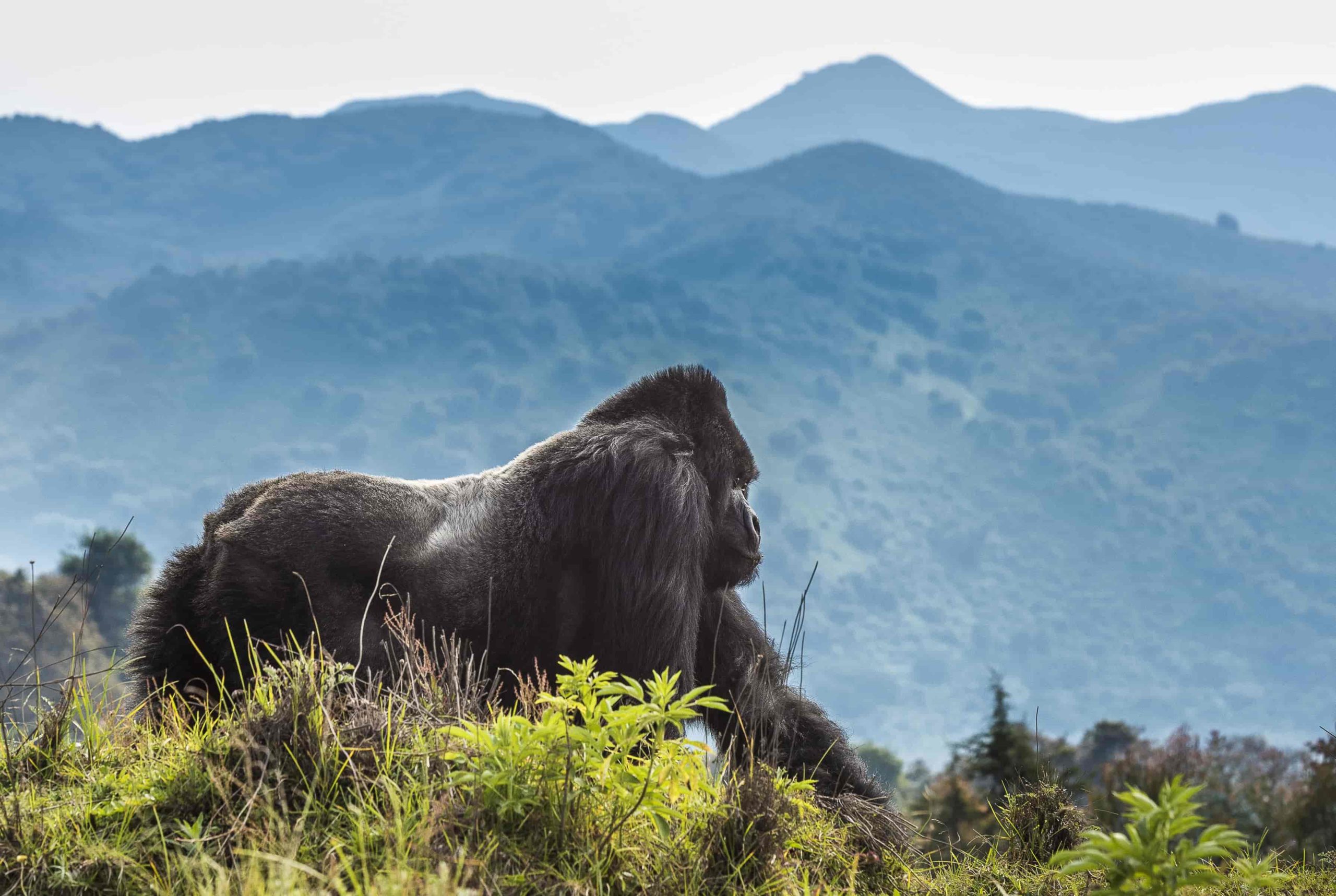 KIGALI CITY
This is the capital and largest city of Rwanda covering approximately 730 square kilometers and hosting various features which include Kigali international airport, administrative offices of the president, international hotels like Mille Collines, primary and secondary schools, Kigali genocide memorial center where remains of over 250,000 people that were killed in the genocide are found and Urugwiro where the Rwanda president officially resides. Kigali, the cleanest African city also hosts the tin ore mines, Kigali city tower, the different business centers and all these can be enjoyed during a self drive city tour in Kigali. A night self drive through the city will also bring out Kigali's other beautiful side as people dinner and enjoy music alongside the city lights that brighten the whole city.
AKAGERA NATIONAL PARK
Akagera national park is located in northeastern Rwanda and homes numerous wildlife that you do not need to miss out on your self drive Rwanda safari. The flora includes swamp, montane and savannah vegetation while fauna includes lions, elephants, leopards, elephants and various bird species like the papyrus gonolex. A day self drive through the park will expose you to the buffaloes, antelopes, giraffes as they thrive in the grassland while during a night game drive, you will encounter predators like lions, leopards as they look out for their prey.
NYUNGWE NATIONAL PARK
While on your self drive safaris in Rwanda, Nyungwe national park is one place you do not have to leave out because of its numerous chimpanzee species that are habituated into families making it ideal for a memorable chimpanzee tracking experience. Nyungwe is one of the oldest and largest rainforests in the world found in south western Rwanda and provides home to over 75 mammal species, 13 primate species like black and white colobus, chimpanzees, and over 300 bird species, so make your way to this area and enjoy the best of these man like animals.
VOLCANOES NATIONAL PARK
Volcanoes national park, located in north western Rwanda is famous for having five of the eight Virunga volcanoes which are Karisimbi, Bisoke, Gahinga, Sabyinyo and Muhabura making it very ideal for the mountain hiking activity. The park is also tagged to its numerous mountain gorillas that are habituated into different groups allowing visitors to carry out gorilla tracking activity enjoyable without escapism of the gorillas. Other mammals like hyenas, golden monkeys and bush bucks are also present together with over 178 bird species so have your way to volcanoes national park also known as Parc National des volcans for the best gorilla tracking activity, mountain hiking experience and birding .
GISENYI
Gisenyi is another wonderful city in Rubavu district, western Rwanda that has Bralirwa, the only brewery of the country and it manufactures local beers like Guinness. This city is also known for its beaches and standard hotels that yield maximum relaxation and luxury to the visitors after the long safaris made to different places in Rwanda. I would advise you to include Gisenyi in your itinerary such that you have a good time to enjoy the sandy beaches and water sports with family, citizens, friends or individually before returning home.
If you would love to have a self drive to any of the above places in Rwanda contact our head offices directly by calling +256414699459, +256700135510 or through email info@rwandacarrentalservices.com