Kigali is the largest and main capital city of Rwanda and has currently been a preferred destination for many travellers to East and Central Africa.  The city holds a lot of history especially the genocide being the biggest scar it holds, but this has not laid its development backward. Kigali is established or built in a country with number of hills and it stands out on the four ridges and valleys in between. Enjoy the best of your trip in the cleanest city in East Africa with a beautiful background of rolling hills and the most beautiful people in the whole world. Life in the city is calm, peaceful and perfect to be regarded as a family destination.
Below are top 4 places you can never miss out while on self drive or guided tour in Kigali city this season.
Nyamirambo
Nyamirambo is one of Kigali's most Vibrant center and it is locally referred to as the gangster's paradise. This center is located south west of the main capital city of Rwanda and it is pretty diverse and extremely busy. Nyamirambo is well known for its large population of the Muslims and has a number of mosques including the main and biggest Mosque in Rwanda. Enjoy the best of your time in this neighborhood with a number of night clubs, shops with various African fabric from Democratic republic of Congo, fresh food markets and mostly the most hospitable people.
Hotel Rwanda – Hotel Des Mille Collines
Hotel Des Mille Collines which was formerly known as Hotel Rwanda was one of the main highlight about the 1994 genocide. Many of the people hid in this hotel to save their lives from the killing that were going on, although a number of them survived but some of them could not make it to the end of the nightmare. The Hotel was featured in the movie – Hotel Rwanda, which was depicting the genocide that took so many lives of the Rwandese out of tribal misunderstandings. Visit this hotel while on your trip to Rwanda or during your Kigali city tour and enjoy a meal or just relax in the beautiful gardens or you  can even choose to  take some time and learn about the history of this property.
Kigali Genocide Memorial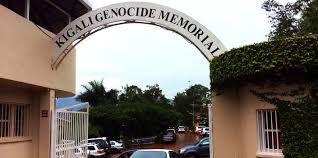 The genocide memorial is one of the top site to visit for many of the visitors to Rwanda. Many people have heard about the genocide in Rwanda or even watched movies featuring the tragic times in 1994, while others have heard stories from the survivors. Visiting the genocide memorial will quench your thirst for the detailed and correct information about the whole dark cloud of anger and blood shed that covered the country and cost one millions Rwandese including children, the elderly men and women. Hold your heart strong because some of these stories will disturbingly wet your eyes, but it is worth to teach everyone the value of life. Life is not equal to political power of selfishness of someone over others.
Museum of Natural history
The Museum was named in honor of Dr. Richard Kandt who was among the first German residents in Rwanda and he also formed Kigali as a small colonial outpost which later grew to be a capital city of the country. Richard did a lot of work in Rwanda among his most remembered acts was, spreading the coffee plant which spread widely around the country. His home was later made a museum of Natural History which features a number geological exhibits to all visitors and other important features as the museum is given a facelift
Planning to visit and would love to rent a car in Kigali city for self drive or driver guided road trip, you can send us an email at info@rwandacarrentalservices.com or call us directly at 0700135510 t speak with the reservations team.