We take pride in offering you a hassle free platform for looking out on the best rental cars in Rwanda among all companies that offer car hire services and get you the very best deals from the most trusted Car Rental Agency. Note that, it is very easy and quick to relate deals to rent a car in Rwanda but our prices will have you booked on yourself drive trip, guided tour or camping trip in Rwanda in to time at all..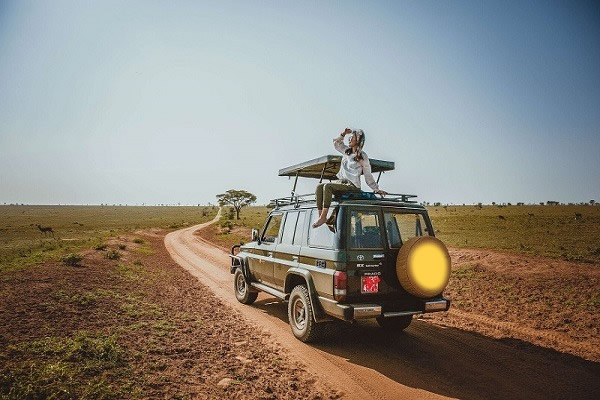 At Rwanda Car Rental Services, we cover number of locations across the whole of Rwanda; therefore we provide extensive rental options in whatever part of the country you are at. Whether you are looking at travelling to the national parks, need an airport pick or drop or in need of a car to rent in any of the down town locations in Kigali, we can offer you a vehicle at a rate to suit the nearby location.
We feature an impressive fleet of vehicles ranging from large SUV/ station wagons under which are the safari land cruisers, min vans to saloon to sedan cars. Whether you are looking at travelling as family, couple, group, solo travel, no matter the size of the travelling group, we have something for everyone.
Meet our professional staff that will bring all your expectations to reality. From the time we receive  your telephone call, email inquiry  or visit to our office premises to the time we deliver the car rental services, you  shall built a friendly relation that we offer you  exactly what your desire since we take keen caution about our clients preferences. Our drivers /guides are certified and well trained on customer care and are as well informed about all destinations. Enjoy your trip at a pocket friendly cost with our services, we ensure to help you save more on your trip with perfect cheap car rental in Rwanda.
Our service is flexible and lets you choose the dates of your rental period as you and as well choose the type or category of car you wish to use for your trip in Rwanda. We make it simpler for you by offering you a big selections of cars available so that you are able to specify  a particular car type that will serve the purpose of your trip.
Alternatively check out our car rental options and services from airport transfers, self drive trips, guided tours, wedding car in Kigali, Ushering services to short and long term car rental in Rwanda, there is room for everyone.
It does not matter where you  are starting your trip at, we shall make car hire convenient for your with our team of drivers delivering the car at your preferred meeting point, we make your trip a hassle free.
To book cheap car hire services in Rwanda online, visit our website at www.rwandacarrentalservices and look out through for the best deal and car for your trip, proceed to  send us an email at info@rwandacarrentalservices.com or call directly to  the office at 0414699459 and we shall be glad to  serve you.