Rwanda car rental services is a trusted car rental department operating under a Mumwe Safaris Uganda that has faithfully served the people in Rwanda for a couple of years in different spheres. Our car fleet comprises of well serviced and maintained 4×4 station wagons, saloon cars, large & compact SUVs, minivans, minibuses as well luxury cars for special occasions like weddings. Our clients have always received satisfactory services as evidenced in their reviews and the services provided include the following. Majority of Rwanda visitors require specific private transport services and below are some of the top 8 services offered by Rwanda Car Rental Services.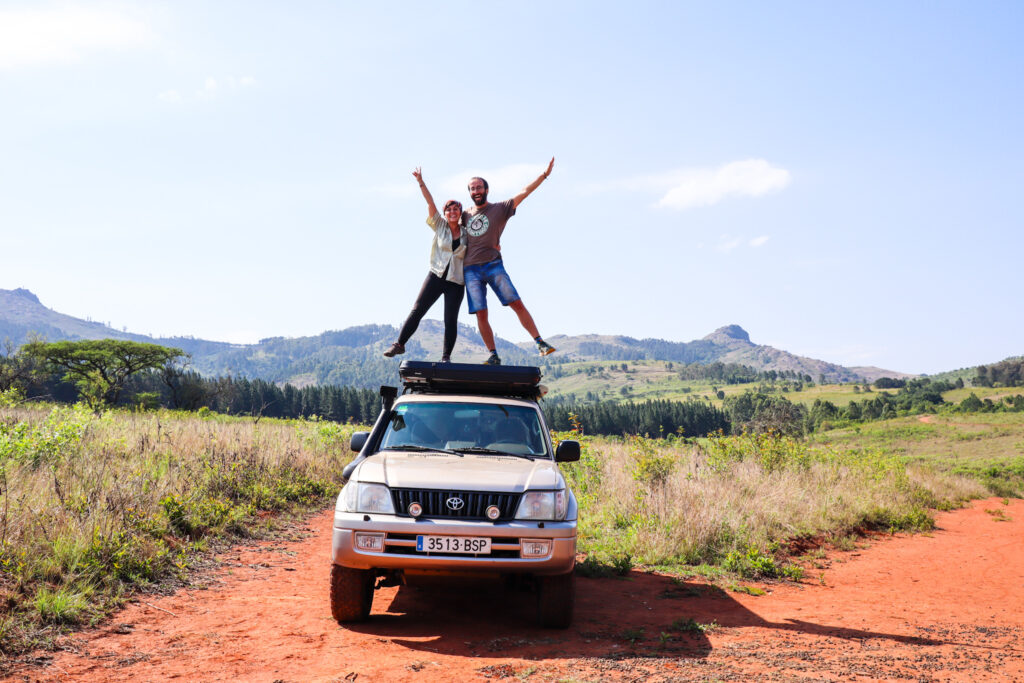 1- Self drive safaris
A self drive safari in Rwanda is an enjoyable one as it gives you chance to adventure more since you are your own driver and guide. Rwanda car rental services offers cars for self drive with comprehensive insurance, well serviced and in a good general condition, so you just need to have your valid international driving permit, passport, national Identity card and confirm your bookings prior the dates of interest.
2- Guided safari
If you are one who is not well conversant with Rwanda roads and nature, it is always a wiser option to hire a car with driver/guide such that you get the best for your trip. Our drivers are very professional and well off with Rwanda so they will safely drive you to your destinations of choice, advise you where necessary and give you interesting company as well.
3- Wedding car hire
If you are a bride or groom soon, then here is the way to go, Rwanda car rental services avails you with bridal cars of your own choice which include Mercedes, limousine, range rovers, vintage cars, land cruisers and many more at affordable prices. For transport issues on your wedding day, just contact and book with us then relax and await the best services on your memorable day.
4- Airport transfers
Are you planning to arrive at Kigali airport and you need transport to your hotel, just contact us and get the best airport transfer services in the world at very affordable prices. The choice of car is yours, you can have a saloon car, large SUV or a luxury car like limousine or range rover for your transfer. Note that the Rwanda airport transfer charges include car, driver and fuel so on your day you just have to sit and wait to get into your hotel room.
5- Long term car rental
If you need a car for more than a month, still we are here to provide the best for you. Just select your choice of car and get amazing discounts on long term car rentals and note that we offer the car from one month up to as much as one needs the car. The price paid includes driver, car servicing and maintenance but you fuel according to your movements.
6- Driver hire
You may have your own car but you are in need of a driver, don't worry just contact us and we shall give you some of our professional, experienced and time conscious drivers at an affordable price. They will indeed do a good job for you either as your personal driver or as your company driver.
7- Safari packages
If you are planning to have a trip to Rwanda and do not have time to prepare itinerary, book hotels or pay entrance fees of different destinations, just tell us your places of interest then we shall do the trip itinerary and all the bookings for you. Inform us if you need budget, midrange or luxury services, then sit and wait for your coming to enjoy every activity of interest worth your penny.
8- Camping Gear
For the more adventurous people who require camping, we have all the equipment necessary for you in stock at a very cheap price .Our camping gear includes tents, sleeping bags, gas cooker, camping mattress, kitchen ware among others given as requested by the camper.
If you are interested in any of the above Rwanda car rental services for your next trip, you can simply contact us on email info@rwandacarrentalservices.com or directly call our head offices on +256700135510 to speak with the reservations team.