The Rwanda government in conjunction with Alibaba Group have partnered to launch the first ever Electronic World Trading Platform hub in Africa. An electronic trading platform is a computer software that offers users a chance to place orders on a network through a financial intermediary. Basically this worldwide e-commerce platform's major intention is to help companies and developing countries to realize their full trading potential.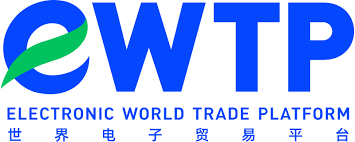 Alibaba Group is a popular Chinese multinational technology company that has been dealing in e-commerce, retail , technology and internet services for over 20 years and their cooperation with Rwanda is guaranteed to ensure smooth trading of the countries products as well as boost tourism in Rwanda. There will be improvement in quality and quantity of Rwanda products since they will be shown off to some of the top buyers in China. The eWTP agreement between Alibaba & Rwanda government ensures Rwanda products will be bale to reach up to half a billion of the consumers on one of the world's largest e-commerce platform.
This is really good news for the economy most especially the export and tourism sector since Rwanda safari tours & packages will also be displayed on the platform. Using Figgy; Alibaba's online travel platform, the Rwanda Development board will be able to promote Rwanda tourism by attracting chinese clients to come and discover the beautiful Land of A Thousand Hills.
Rwanda Car Rental Services congratulates Rwanda government on job well done and we will keep you posted on the progress of what is definitely going to boost the ever growing economy of Rwanda.
Bryan Muhoozi reporting..