Rwanda is known as the "Land of a thousand Hills". It is a small nation but blessed with a diversity of fascinating tourists features. Many people that visit this country do come with different motives such as; enjoy the most rewarding and exclusively luxury gorilla tours in Volcanoes national park, explore the mesmerizing landscape beauty blessed with impressive wildlife in Akagera national park, chimpanzee experience in Nyungwe forest national park. However, as many are interested in visiting its amazing national parks, others love to explore the top cultural sites in its motherland.
Here are the top exceptional Rwanda cultural sites that will give a full feel of the Rwandan culture and history.
The Genocide Memorial sites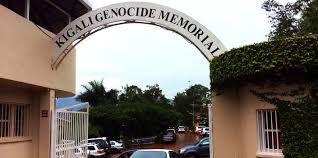 The genocide sites are places that were established after the end of the 1994 genocide war that left over 100,000 people killed. The bodies of the victims were buried in these memorial sites. Apparently, they have become one of the outstanding cultural attraction in Kigali. They include; Gisozi, Ntarama, Nyanza, Nyarubye, Bisesero, Gisenyi, Nyamata among others.
Iby'iwacu Cultural Village
A cultural trip with out exploring the Iby'iwachu cultural Village is regarded an incomplete one. Visiting the Iby'iwachu cultural village is one of the best ways to learn and understand the traditional culture of the Rwanda people. Here you get a chance to interact with the local people and listen to their legendary touching stories. This gives you a chance to understand how Rwanda has struggled to unit her people who have turned the country into one of the most welcoming places in Africa.
Bugesera Reconciliation Village
This is a village for reconciled villages and almost all people that live in this village are victims of the 1994 genocide. These were left homeless thus the government of Rwanda decided to set up this village that has helped to unit them and give them a happy new life. Apparently, people living in Bugesera village have reconciled and they have managed to live together in harmony. On this note a visit to this village gives you a chance to enjoy their hospitality if you interact with the local people.
Nyamata church
This is the church where a scene of over 45,000 people were killed during the deadly 1994 genocide. The people were trying to run away from genocide murders thinking the killers could not enter the holy place of God. Unfortunately, the innocent people of God were attacked and killed. Therefore, a visit to Nyamata church gives you an insight to pray for mercy to the innocent spirits of God.
National art Museum Rwesero
The Museum is found in Nyanza with in the palace of King Mutara 111 Rudahigwa. When you visit the museum, you encounter the art paintings of contemporary stylistic Sculptures which symbolizes brotherhood, unity as well as the genocide events. The museum features a gift shops that have traditional dresses and artifacts that can act as take-home souvenirs.
Ndaba rock
Enjoy exploring the Ngaba rock on a self-drive tour. The rock is 2 hours' drive from Kigali and it is famous for its interesting legendary history and this is the reason why shouldn't miss this awesome experience.
The King's Palace
The King's Palace is situated in Nyanza and it is about 25 miles from Butare miles. Get a chance to be crowned king and queen as you enjoy a tour around the pretty palace of the King. There is a diverse range of activities that take place with in the place such as; storytelling, royal servant calling and singing for the royal cattle which makes them calm, friendly and docile. You as well encounter other exciting kingship features like royal spears, royal drums.
Whether on a self-drive or driver guided holiday, don't miss out adding these particular cultural tourist sites to your tour itinerary. You will get the full feel of Rwanda cultural heritage. We can craft for you an itinerary including all the above attractions or you can just rent a car for self drive or with driver and go explore them in your time.
For more information, simply contact us now by sending an email to info@rwandacarrentalservices.com or call us now on +256700135510, +256414699459.