From the friendly people and rich culture, fascinating landscape, warm weather and an awesomely organized system of government, Rwanda is one of the best and safest places to visit in Africa for adventure, honeymoon and holiday relaxations. Known as "the land of a thousand hills", Rwanda is consistently attracting various tourists from different parts of the world and almost everyone enjoys the moment spent in this beautiful country. Whether you are interested in wildlife, culture, history or romantic outings, there is something amazing for you in Rwanda. Each of her three national parks boasts interesting and the most sought out attractions including the endangered mountain gorillas found in Volcanoes national park, Chimpanzees in Nyungwe forest national park and rhinos and other game in Akagera national park.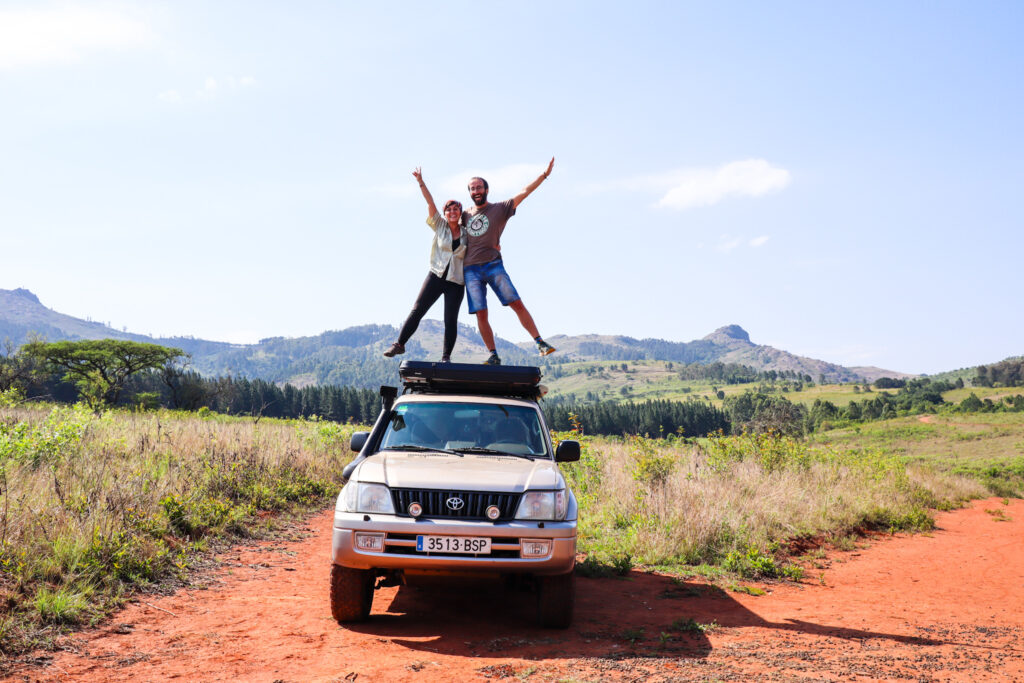 Rwanda's past (both horrific and good) is depicted at museums and other sites which you can visit and get an insight. The people of Rwanda are gifted with talent to make cute artifacts which are displayed in markets that can as well be visited at any time of the year. If you have been looking for the best things to do on an African safari, Rwanda is worth adding to your destinations and here are some of the most popular Rwanda safari packages that you can choose from to get the most out of your tour.
1 day Rwanda gorilla safari
Rwanda offers the rare chance of having the thrilling gorilla trekking safari within less than 24 hours. The 1 day Rwanda gorilla tour starts and ends on the same day. It is suitable for travelers who are already in the country and have limited time for their safari. Hire a car with a driver to pick you up from the agreed location in Kigali, head to Volcanoes national park early morning and join the trekking team to search for the giant apes in the forest. The trek can last for as short as an hour or push for about 4 hours. Regardless, we return to Kigali immediately after the activity.
3 Days Akagera Safari
The 3 days safari to Akagera national park is a classical tour of wildlife viewing. First, we go for a boat cruise on Lake Ihema in the afternoon to see the numerous hippos, birds and crocodiles along the shores. The full day game drive from the south to north of the park gives an opportunity to explore the beauty of the park, spotting countless antelopes, zebras, giraffes and buffaloes. Occasionally, lions and rhinos are sighted.
3 days gorilla trekking Rwanda
The 3 days Rwanda gorilla trekking safari is one of the most done tours for primate lovers with an interest for culture. This package takes tourists to Rwanda's prime destination, Volcanoes national park for gorilla trekking and thereafter transfer to Iby'iwachu cultural centre for an entertainment and interaction with locals in Nyanza province located near the park. The locals in this community give a great chance of learning about the traditional lifestyle, beliefs and culture of Banyarwanda. Depending on your time of arrival in the country or departure time for the flight on the last day, a visit to Kigali Genocide Memorial can be fixed.
4 days Nyungwe forest national park
Book a 4 days Nyungwe safari and get immersed in one of Africa's ancient forests for the adventurous chimp tracking and canopy walk experiences. On an early morning while looking for chimps, trekkers often come across many other primates in the forest especially monkeys. Later on in the afternoon, we head out for the canopy walk on the 91-metres long bridge suspended about 50 metres above the ground. It offers stunning views of the forest and sightings of some primates and birds. Checking your adrenaline here is one of the things not to miss out in Rwanda. At your leisure on the 3rd day, transfer to Lake Kivu for a relaxation on the sandy beach and lastly return to Kigali for your flight.
1 day Kigali city tour
Just like most tourists take on a primate trekking tour, wildlife safari, so you can have a city tour in Kigali for an authentic introduction to Rwanda. First, the smartness and good management of the city is worth witnessing as we travel to the different attractions on our package. Get ready to listen to the sorrowful story of the 1994 Rwanda genocide at Kigali Genocide Memorial Site where we also meet some of the survivors of the massacre. Other destinations on our 1 day city tour in Kigali include the Presidential Palace museum or Kandt House and a visit to Caplaki market to purchase African arts and crafts.
In case you are planning to visit Rwanda soon or later, consider checking out the above tour packages to get a suitable choice for your interests. Get details about our Rwanda safaris and make reservations through info@rwandacarrentalservices.com or call us on +256-700135510 or +256 414-699459.