Today, Rwanda is one of the most visited African safari destinations with a variety of things to do from a city tour in Kigali to chimpanzee tracking in the montane Nyungwe forest where tourists also enjoy the thrilling canopy walk. If you are a fun of African culture, you can hire a car for self drive or with a driver for a guided safari to Rwanda and delight in a great opportunity to experience one of the richest cultures in Africa. Rwanda is popularly known for gorilla trekking done in Volcanoes national park and dark tourism whose foundation is the Rwanda genocide of 1994. There are a number of sites for dark tourism in Rwanda. Visiting many of these destinations allows tourists do several activities at an affordable price with a rental car from Kigali.

Be informed that the list of Rwanda car rental agencies today has grown big and you need to be keen when choosing who to book with if you are looking for cheap car rental in Rwanda. In this article, find the things that will help you to get cheap car hire services in Rwanda;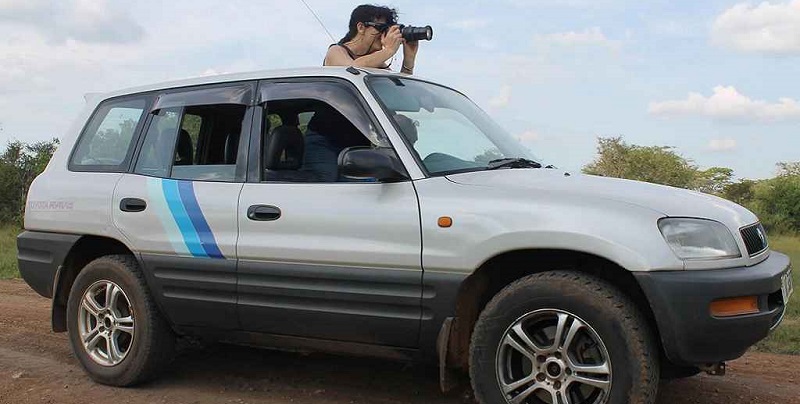 Don't simply trust the first company on the list
Many people think that the top-ranking companies are the best to trust. This is not true, for it is advisable that you look out for different agencies and compare their services and rates before confirming which one to book with. Make sure the company has a valid physical address, good reviews and available contact numbers. With these, you can trust their services.

Compare prices
As earlier said, car hire companies in Rwanda are many and they rent out their vehicles at varying rates. While searching for a company to book with, compare their prices of similar cars and check for the one that offers the most affordable price. But you don't have to just go by the lowest prices, rather also find out what is included in the rate. This is because some prices may be lower than for other companies because the things included in the rate are less. You can always contact the company for details of their prices and services.

Check for discounts and special offers
Just like in most of the countries in Africa, Rwanda also experiences the low and high seasons of travel. This makes car hire prices different during the two seasons. Most Rwanda car rental companies offer cars at a discount during the low season. Therefore, you can look out for companies giving discounts and special offers. Months of the low season include March, April and May plus September, October and November while the high season months are June, July, August, December, January and February.

Rent the right car
As you plan to contact a car rental agency, make sure to first confirm the number of people you plan to travel with to avoid last minute price inconveniences that can arise due to renting a car that is either too small or too large for the travelers. It is advisable that if you are traveling in a small group of 4 or less, hire a saloon car or Rav4, a group of 5 to 12 can hire a minivan and a group of between 20 and 30 people can use a coaster bus.

Choose to self-drive
Opting to rent a driver in Rwanda has usually been the safest and most convenient way tourists do their Rwanda tours. However, if you want more privacy, affordability and flexibility during the trip, a self drive tour is the best recommendation for you. A Rwanda self drive trip helps you eliminate the cost of renting a driver. All you need to do is simply hire a GPS and travel to any place of Rwanda you wish to explore or get to.

Planning to rent a car in Rwanda and not sure of how to get cheapest deal, simply use the above tips and you will be guaranteed of saving money & time,You can get in touch with us sending us an email through info@rentadriverrwanda.com. Alternatively, call or chat with us on +256-700 827247 / +256-700135510.