The Ethnographic museum in Rwanda is one the most popular tourist attractions and this was the former national museum of Rwanda. This property was built with big help of the Belgian government and it still stands today as a perfect source of information of the country on the cultural history. The museum is located in Butare which is also known as huye in the southern province of Rwanda and many visitors to  Nyungwe forest National Park for chimpanzee trekking safari in Rwanda usually make a brief stop here to  learn and get more information about the culture and history of the country. This museum was first opened in 1989 and historically this was the site where Queen Dowager Rosalie Gicanda was murdered with many others during the Rwandan Genocide. Queen Gicanda was a wife to  a Rwandan Mwami Mutare, she reigned as queen for 2 years after the husband had mysteriously died. Therefore basically the Rwandan Monarchy lasted for 2 years. There is so much history about the leader's ship Queen Gicande and her husband and how Rwanda moved from Kingdomship to the current style of leadership. All this can only be known or gotten when you visit the Ethnographic Museum of Rwanda.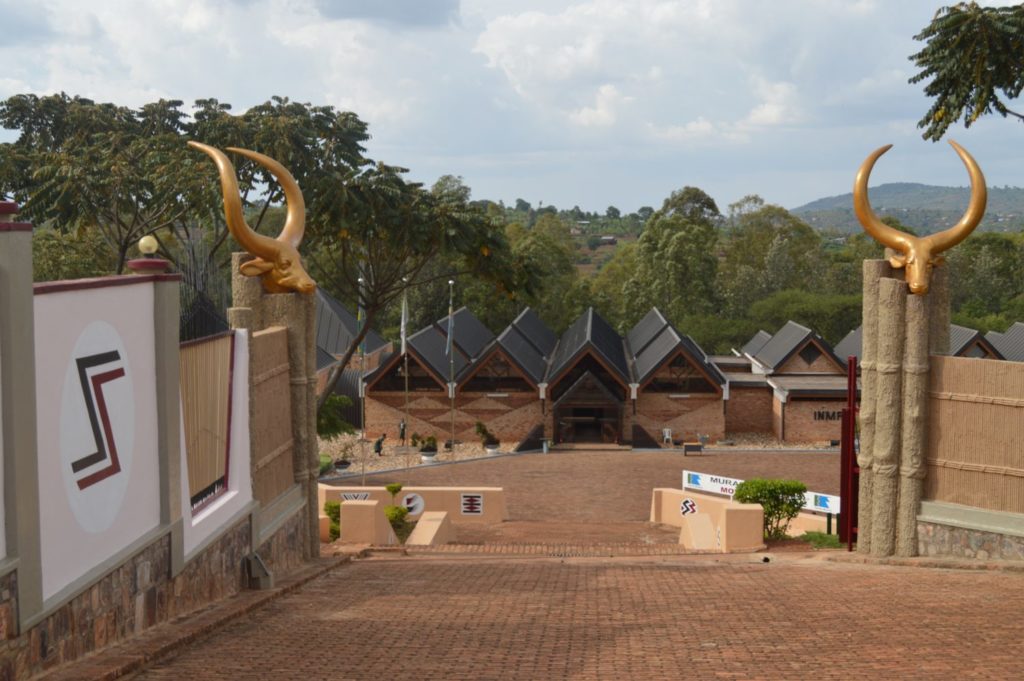 Museum can also be easily accessed by visitors on self drive safaris in Rwanda because of its strategic location; generally the navigation is very easy. Apart from the culture and leadership history of Rwanda, the museum features a lot about the social life style of the people in Rwanda and her neighbors, and more of the artistic and archeological artifacts and all these come along with visual aides which help visitors to have a deep insight of Rwanda's culture.
This is one of the best destinations in Rwanda for either family safari, study tours, couple safaris, there is something for every age range, and the featuring opens with geological and geographical presentations, the other sections come in exhibiting items that represent hunting, pottery, weaving, woodwork, agriculture and animal husbandry.
Book a safari in Rwanda with Mumwe African Skimmer Safaris and add a thrilling visit to the Ethnographic museum , you can choose to tailor make your itinerary with a touch of primate trekking at Nyungwe forest National Park, canopy walk at Nyungwe forest, interesting picnic at lake Kivu and a Kigali city tour.
For more information about car hire to the ethnographic museum in Rwanda, send us an email at info@rwandacarrentalservices.com