The Rwanda Development Board signed a 3-year partnership deal with Arsenal FC back in May 2018 in bid to promote Rwanda tourism in the United Kingdom and it has paid off with great rewards based on reports coming in from the tourism board.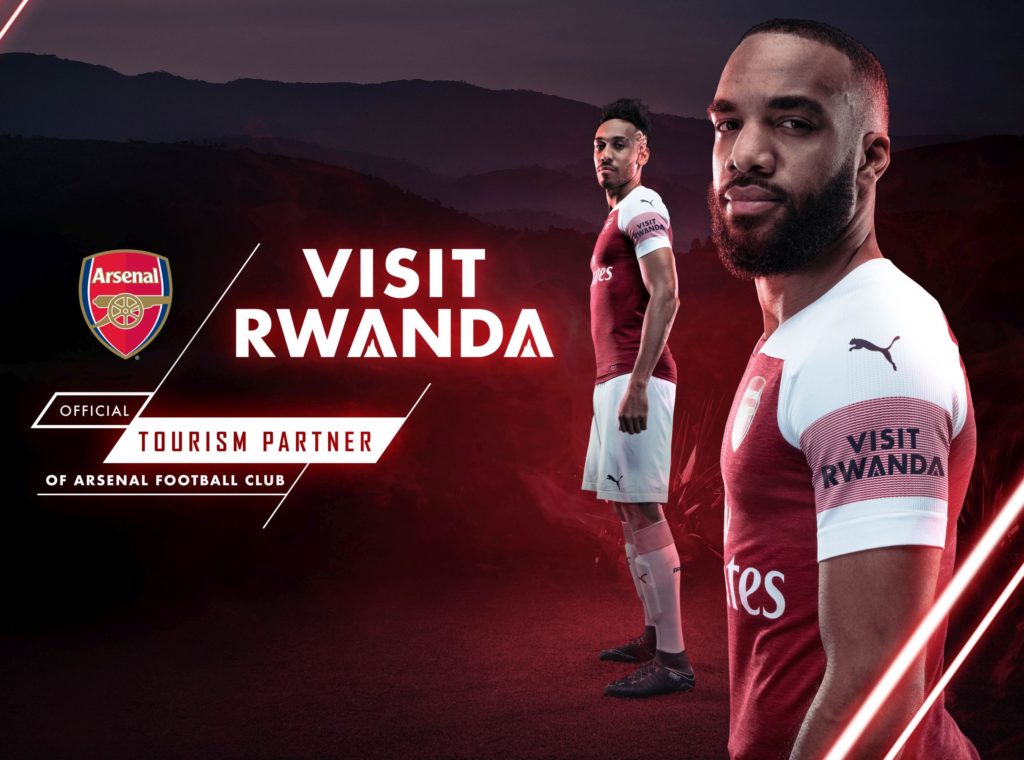 Arsenal shirt kits have a VISIT RWANDA logo on one sleeve and as we wall know this is one of England most popular and wealthy football clubs and hence the best way to tap into the English market was to put Rwanda ot there to not only the Arsenal fans but also the football lovers across the globe.
Kariza Belise, the chief tourism officer at RDB said that the US$ 37 million partnership has reaped benefits of up to US$ 44 million in just one year. She further added that visibility has really done a great job in showcasing Rwanda shown by the 5 percent increase in visitors from the UK . All the social channels for Visit Rwanda including YouTube, Twitter have all had a huge increase in subscribers and viewers.
The partnership of Arsenal FC and Rwanda was a really great move to promote Rwanda safaris and economy as a whole. The Land Of A Thousand Hills has a-lot to offer straight from wildlife to historic tourism so come a visit Rwanda today. You can contact us today by sending an email to info@rwandacarrentalservices.com or call us on +256-700135510 to speak with the reservations team .
We will keep you updated with latest news about Rwanda partnership with Arsenal.