Akagera national park is the largest remaining savanna park in the Eastern part of Rwanda covering 1,122 square kilometers and characterized by rolling hills, woodlands, wetlands, low mountains, and savanna getting its name from the stunning famous Akagera River that owns its streams in the park feeding Lake Ihem the second largest in Rwanda, It's the only remaining refuge to the savanna-adapted species, the only home of the Big 5 providing the best results of a game drive, habitats a number of other animals, a diversity of birds species and insects. There are a number of activities that can be carried out in Akagera national park but the following are the most owing ones.
Top Activities To Do On Akagera Safari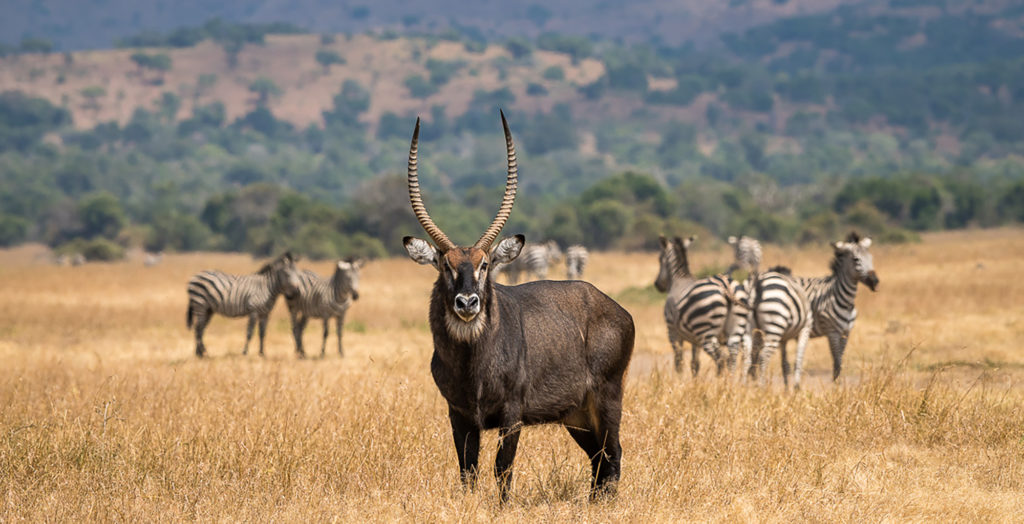 Morning & Night Game drives
What is a safari without a game drive, this is one of the most interesting activities in Akagera national park since it's the only home of the Big 5, lions, elephants, leopards, buffaloes, and Rhinos, home to a number of games including zebras, warthogs, hippos, giraffes, antelopes like waterbucks, topis, impalas, bushbucks, oribis among others. Expect your morning or night game drive to be very rewarding giving you the best experience of your safari.

Bird Watching
The park is blessed with a diversity of over 500 bird species with about 100 epidemics including the rare shoebill, tailed eagle, cattle egret, African fish eagle, squacco heron, African jacana, Caruthers cisticola, long-tailed eagle, African harrier hawk among others that are very rare elsewhere in Rwanda making bird watching part of the major activities for Akagera national park.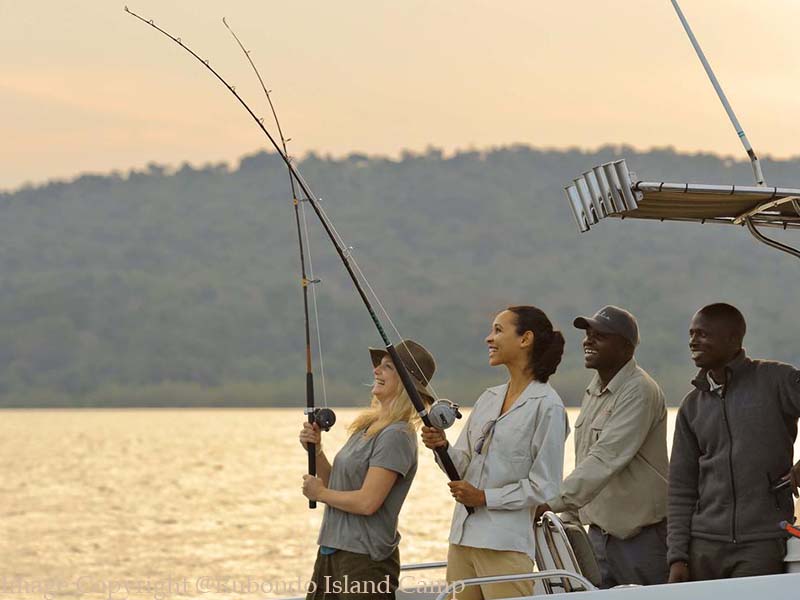 Sport Fishing
Akagera national park has the highest number of freshwater bodies of about 10 with Ihema the second largest lake in Rwanda, lake Mihindi, lake Gishanju, lake Shakani making spot fishing very possible be among the interesting activities in Akagera national park for the lakes are very rich in tilapia, Nile perch, and silverfish among others.

Boat Cruise
The breath-taking boat cruise on lake Ihema carried out in 4 sessions from 7:30 am to 5;00pm is one of the activities in Akagera national park and it's such a rewarding activity with a number of wild sighted both on water and on the shores like hippos, crocodiles, buffaloes and birds like hadada ibis, papyrus gonolek, African jacana, pied kingfisher, shoebill stork among others an added advantage to the bird lovers.

Night Game drives
As Queen Elizabeth national park is to Uganda, Akagera national park is the only park where you can do a night game drive to be able to catch the nocturnal night hunters like the leopards, lions, hyenas, civets, bush babies among others in the wild as they such for food and some of the nocturnal birds making.

There are a number of other activities you can do when on safari in Akagera national park but the ones mentioned above are by far the most interesting. You can book a rental car for self drive or travel with a driver to Akagera park by simply sending us an email to info@rwandacarrentalservices.com or call us now on +256-700135510 to speak with our team.

Gloria Nalubega